A new Scandic hotel
will open in 2021
Immediately adjacent to the airport terminal, a new hotel is taking shape which will be operated by Scandic Hotels. With 223 rooms, a welcoming lobby, a restaurant, conference facilities, a gym and relaxation facilities, it will be an important new meeting place at Göteborg Landvetter Airport. The hotel will open in 2021.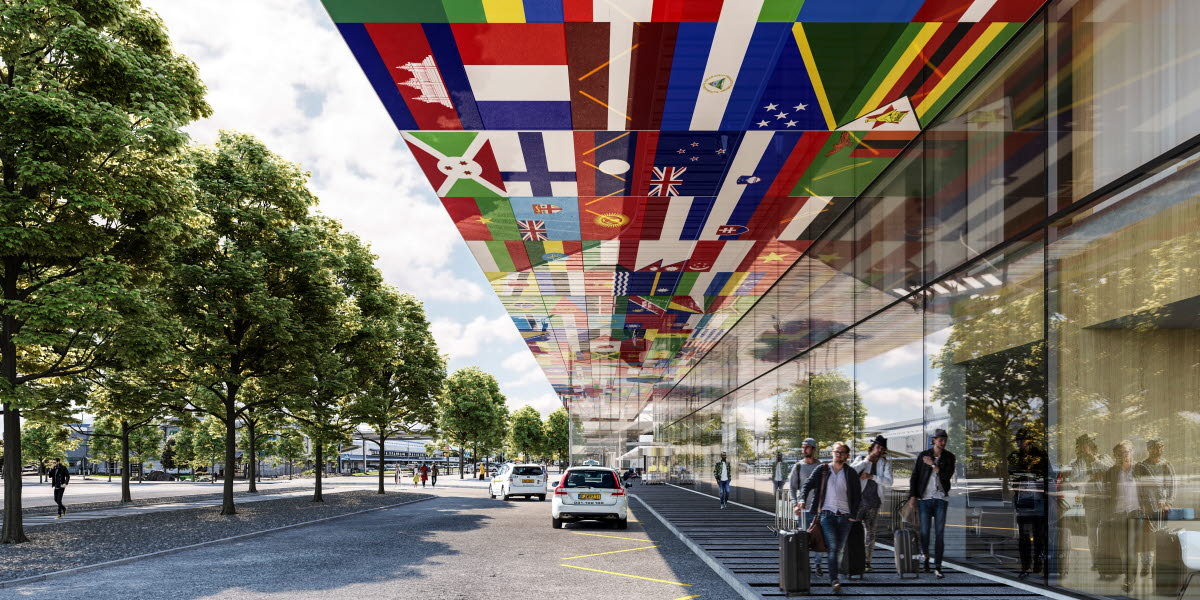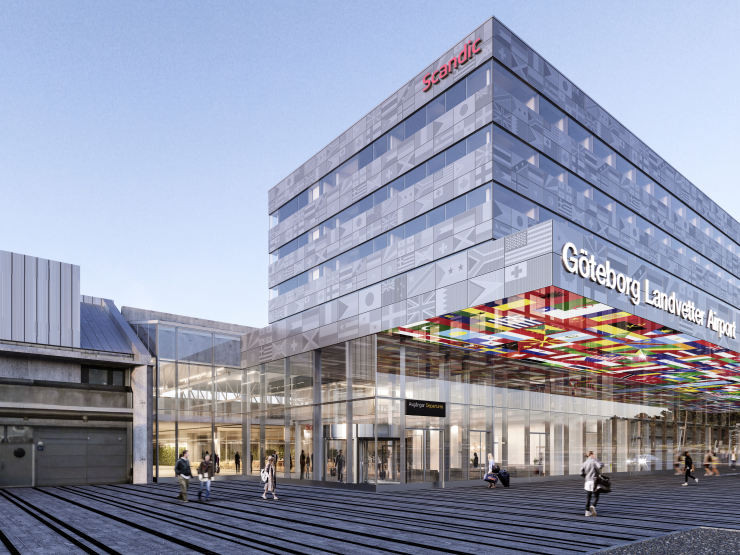 International theme
The hotel will have 10,000 square metres of floor space divided among seven levels. The building will have its environmental performance assessed in accordance with BREEAM-SE standards.
The hotel was designed by Wingårdhs Arkitekter, and the façade will be covered with discreet, abstract flags from across the world.  The international theme will also be reflected in the canopy outside the entrance that welcomes hotel guests and passengers.
The hotel Scandic will open in the spring 2021.
Visionary images: Wingårdhs