Airline BRA launches bus service between Bromma Stockholm Airport and Arenastaden
2016-10-04, kl. 13:16
It is now possible to travel by electric-powered bus between Bromma Stockholm Airport and the Solna district of Arenastaden north of Stockholm, where the Mall of Scandinavia and Friends Arena, among other destinations, are located. The airline BRA has launched this service on behalf of companies in Arenastaden.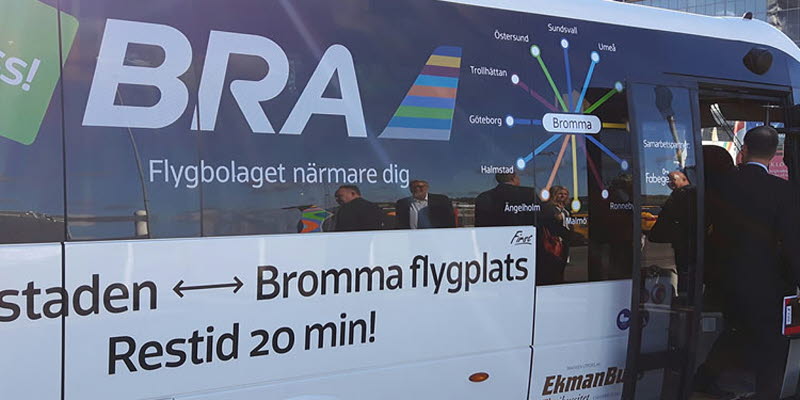 The bus service debuted on Monday, and the route will be served up to 17 times per day a week, Monday to Friday. The electric-powered bus has room for 20 seated passengers and 11 standees. In addition to Bromma Stockholm Airport, the route makes two stops in Arenastaden, and travel time is about 15-20 minutes.
The airline BRA launched this bus service at the initiative of companies in Arenastaden. There are a number of large companies located here that have thousands of employees who travel a great deal on business, mostly domestically. However, others can also travel on this bus route.
A single (one-way) ticket costs SEK 99 and can be purchased on board with the most commonly used credit and debit cards.
Timetable on BRA's website (new window)