American Express Pop-up Lounge
Platinum- and Centurion members are welcomed to the Amex Pop Up Lounge at gate F26, Terminal 5, when travelling from Arlanda.
American Express Pop-up Lounge is located in Terminal 5, towards Gates F26-F69. You can relax here in peace and quiet or work while you eat and drink something tasty before your departure. Start your day with our breakfast buffet or choose from a number of delicious select dishes prepared by the cooks at Pontus in the Air. For an additional charge, you can choose freely from the restaurant's menu and well-stocked wine cellar.
The lounge is available to Centurion and Platinum card members. Centurion and Centurion Extra card members can take two guests with them on their card.
Platinum and Platinum Extra card members are free to take one guest with them per card. You register your American Express card and boarding card at the lounge entrance.
The lounge is a departure lounge and can only be used for departures. If you are with a large party, you may be seated in the restaurant subject to seating availability in the lounge.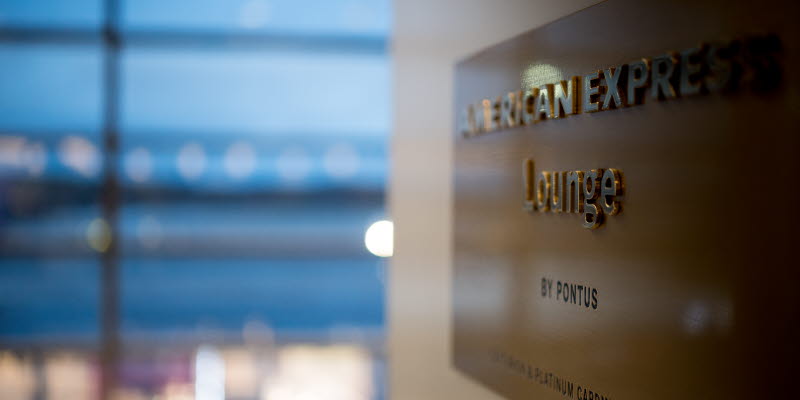 Find us
1
American Express Pop-up Lounge
Terminal 5
After security
Opening hours:
Daily: 05.00–19.30 (kitchen closes 19.30)
E-mail: amexloungebypontus@pontusfrithiof.com
Phone: +46 (0) 760 14 14 94