Whether you're a parent or not, you no doubt have numerous experiences of children in an airport environment – some positive, others perhaps less so. In their everyday lives, Jessica and Angelica Lagergren run their blog about life, parenthood and family life and together make the acclaimed Twins podcast. Below, they share their best tips for making your trip child's play.
Jessica: Eight advantages to travelling with children
Angelica: Eight great tips if you're travelling with children
"I have my two children on my own half-time, and when I have them, I have to make detailed packing lists. There's no one else to blame if you end up forgetting something. A good tip is to load your bags in the car the day before so that you just have to get in the car and head off to the airport when it's time" says Angelica Lagergren.
Her sister Jessica admits that she may not be great about remembering to pack well ahead of time, but on the other hand she usually is the one who tries to keep on top of all the important papers.
"I really wish I always packed well ahead of time, but I don't. I usually pack the night before or the same day as the flight. However, I'm usually the one who keeps track of all the passports and papers. I print a hard copy of everything too."
Most international flights depart from Terminal 5, and families travelling with children have their own entrance to the security checkpoint – the Kids track – which makes it both faster and easier to go through screening.
After the security checkpoint, then it's time for the twins to go tax-free shopping.
"The first thing we do when we get through security is to run to the tax-free store. We're really interested in makeup so we look for cosmetics and beauty products. It's not all that unusual to forget to bring sun protection products for your kids so you can buy that there.
"Then we always go to Pocket Shop and buy way too many books. When you travel with kids, you usually don't have all that much time to read, but it doesn't matter. Buying books is part of the trip."
By now, the Lagergren twins and their children are experienced travellers and are happy to share a few tips to make the entire travel experience smoother.
"It's important to think about your carry-on baggage and make sure you have a change of clothes. Another good idea is to make small packages for your children that they have with them the whole trip. It doesn't have to be anything special – it can just be like an activity book or a key chain that you wrap. If your kids behave, they get a little package. It works really well on long trips," says Jessica.
"No matter how hard you try to prepare, there will still be stressful moments. Charge the batteries on your iPad, mobile and earphones and download videos. As a parent, you can't care too much about what everyone else thinks about your children. That creates even more unnecessary stress. But you just have to have earphones. And make sure to buy some good deodorant!"
At Stockholm Arlanda Airport, there are two play areas: one in Terminal 4 and one in Terminal 5, where the airport's mascot, the bird Flajt, will take residence.
"We've looked for Flajt but have never seen the bird in person. However, we've checked out the video online a few times, and the kids love Flajt so we've all learned how to dance. You have to make sure to get to the airport in plenty of time so that the kids can play and work off some energy. Getting to the airport is the start of your holiday."
Over the next few years, Stockholm Arlanda Airport will be under development, and the Lagergren twins were involved early on in contributing their visions for the airport of the future.
"A sushi restaurant with a conveyor belt," says Jessica.
"And a corner with VR (virtual reality) glasses where you can see the destination you're travelling to while you're still at the airport," Angelica adds.
"And a corner with a silent disco where kids can dance and get rid of all their energy. And a station with iPads they can borrow. A lot of corners will be needed in the future," Jessica responds.
"A kids' corner, like at Ikea, where you drop off your kids so you can have a quiet moment and a glass of bubbly before your flight takes off," Angelica concludes.
Jessica: Eight advantages to travelling with children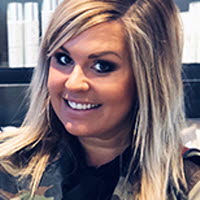 Jessica Lagergren
Bloggare och poddare
Travelling with children can create some tense moments, especially on board the plane, where children rarely want to sit still. But there are advantages to travelling together with children. Here are eight of them.
1. You have yearnings
Children yearn for things in a very special way. Make a calendar where you cross each day off until your long-awaited trip and count how many days are left.
2. You get to eat more
Children rarely eat up all their food – perfect if you're a hungry adult! When you're about to take a trip, there are all kinds of places to choose from at the airport when it's time to eat. At Stockholm Arlanda, that includes Taco Bar and the Max hamburger chain.
3. Your own lane at the security checkpoint
Did you know that families travelling with children have their own entrance to the security checkpoint in Terminal 5 at Stockholm Arlanda? It's located by the entrance for Gates F26-F69. It's convenient and allows you to get through security screening faster and enjoy all the fun that awaits beyond.
4. You experience everything to the max
Take the opportunity to see your trip through your child's eyes. A lot of what we see and experience as adults is being experienced for the first time by our children.
5. You get to meet new people
Children are often curious and like to say hello to others. Take advantage of the opportunity and get to know your fellow passengers. There will be far fewer sighs from other people once you've gotten to know each other.
6. You never get bored
The check-in line is a maze and going the loo is an adventure. With children, things are rarely boring. Enjoy it instead of getting stressed.
7. You get to borrow a stroller
At Stockholm Arlanda, you can borrow a stroller if you're travelling with children – perfect when their legs get tired and they need to rest.
8. You see waiting as something fun
One fun thing that's new at Stockholm Arlanda is our mascot Flajt's play area in Terminal 5. There are lots of fun activities while you wait for your flight. It can be nice to let your child play and release some energy before you board the plane.

Angelica: Eight great tips if you're travelling with children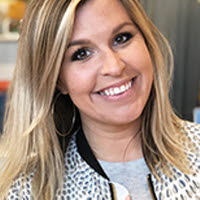 Angelica Lagergren
Bloggare och poddare
I hope that tingle I always get in my stomach whenever I'm about to take a trip never disappears. For me, it's important to be at the airport well ahead of time, especially when I'm travelling with my children. Anything at all can happen, and I don't like stress.

1. Always pack the night before
Make sure you've packed everything you need for your trip the night before. Sometimes it's easy to think, "I'll do that in the morning" but in all honesty it's nicer to have it done. Lay out the clothes you'll wear when you fly so that it's easy just to jump into some tights and a sweater.
2. Pack your carry-on things in a backpack
Having a heavy bag on your shoulder creates unnecessary irritation, so pack your kids' carry-on baggage in a backpack. Some tips for things to bring are wet wipes, snacks, an iPad, a book, a charger and a few fun toys. It's always good to have an extra set of clothes with you on your flight.
3. Get to the airport well in advance
Travel to Stockholm Arlanda extra early so that you and your family can avoid feeling stressed. There are different restaurants to eat at, shops to visit and places to just sit and take it easy. Don't miss Flajt's play area, which just opened.
4. Make sure your kids are active
Airports often have large spaces to move around in. Let your children release some extra energy by romping around before it's time to take off.
5. Eat something good
Load up before your flight by eating something really good. My favourite place at Stockholm Arlanda right now is Joe and The Juice (when I'm travelling alone) and Taco Bar (when I fly with my kids).
6. Let your holiday start at Stockholm Arlanda
Make your experience at the airport part of your holiday. Leave all your musts at home, get to the airport and enjoy. Don't wait to get that holiday feeling until you're sitting in the lounger at the hotel. No, start enjoying things the moment you drop off your baggage. Check out when you check in.
7. Make small packages
If you and your children have a long flight, it might be good to wrap toys in small packages. It's best if your packages contain toys your kids can entertain themselves with, like a painting book and some chalk, a game or an activity book. Maybe a bag with Legos. Avoid presents that make sounds!
8. Breathe
It's actually not the end of the world if your child were to scream or cry on the flight. Children are children and must be able to show all kinds of emotions.