Nisse Edwall: How to avoid holiday chaos
Nisse Edwall is the man behind the popular Swedish podcast "Pappapodden", which deals with the mysteries and miracles of parenthood, which he makes together with his colleague Manne Forssberg. He also blogs for the monthly Swedish men's magazine Café, writes columns in Metro and often appears on the morning news programme Nyhetsmorgon on TV4 as an expert on relationships. Below he tells how people can avoid a divorce as well as holiday chaos as they prepare for their trip.
"When you fly with your family, there's always a state of emergency in effect so you have to have some understanding that people may be a bit grumpy or whiny. There's a lot of organisation involved moving yourself, your wife and your children from one place to another – it's a matter of enjoying the situation. If you think the journey itself is 'sheer heaven', then it will probably be hard, but if you see it as a necessary evil that we all have to get through, then maybe you might ultimately have a little fun," says Nisse Edwall.
He also says that it's mostly a question of knowing what people's expectations are so that no one is disappointed, but he also has a few really concrete tips to make the trip as smooth as possible.
"One basic rule is that you should assume everything could get all screwed up when you're travelling with children – think worst case scenario so you're not shocked when something bad happens. If everything runs smoothly, then it feels like a bonus but what happens if someone wets their pants? Visits to the loo and changing nappies are always key when children are involved so you have to have a plan for that."
Once the visit to the loo is taken care of for the moment, there's usually always someone who's hungry and needs food. Nisse's tip is to try to think as though you were out hiking in the mountains and make sure you always have your pockets full of things that you can give your children when they start to get hungry. Being prepared with small presents is another tip that we also recognise from the Lagergren twins.
"My podcast colleague Manne always suggests having small presents that you can wrap and give to your kids to get them to calm down a bit. A good idea is things they can put together and be occupied with for a while, like pens and paper or something they can do things with so you can win some valuable time once they've opened their present."
When you've found the gate, make sure that the whole family is with you and then you can finally relax. Shopping is usually high up on the list of things to do to pass the time, which is something that children also seem to enjoy.
"I usually always by Biotherm deodorants at the airport. In city shops, they cost 250 kronor each, and at the airport they always have like three for 350 kronor."
"My oldest son, who is nine now, will get a little pocket money at the airport next time we travel abroad so that he can go around and check out the stores and kill a little time. I usually always buy Biotherm deodorants at the airport. In city shops, they cost 250 kronor each, and at the airport they always have like three for 350 kronor. I actually like really don't want to tell you this because maybe they'll change their special offer then."
Once people have reached their final destination, Nisse has a good tip for how fathers can get a real boost of self-confidence.
"You never get any crap if you're a father travelling with your kids, especially abroad. If you want a quick and easy boost to your self-confidence, then you should walk around with a baby in a baby carrier at an all-inclusive resort. If you're also pushing a second child in a pram at the same time, then people will jump for joy and ask you if you're for real. You're worshipped like a god."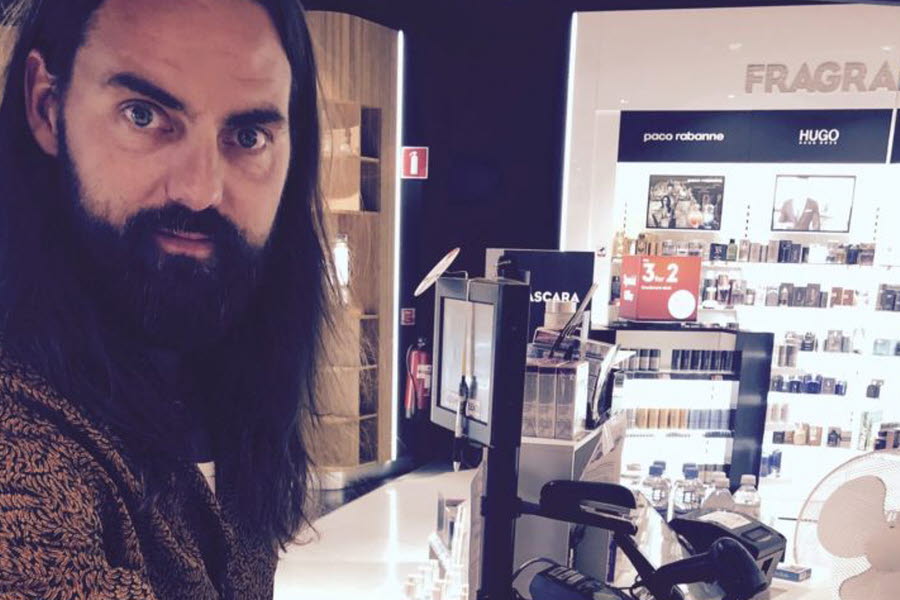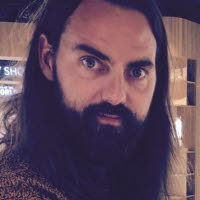 Nisse Edwall
Poddare och bloggare
Travelling with your family is the best thing there is. By seeing things through your children's eyes, you discover things in our world that you had no idea existed. Travelling with your children is also the worst thing there is. But it doesn't have to be that way.
1. There's a Taco Bar at Stockholm Arlanda
In my family, hungry children combined with mysterious prosciutto sandwiches and weird tapas has never led to anything positive. My JOY knew no boundaries when I realised there's a Taco Bar at Stockholm Arlanda. Hello tacos, goodbye hungry kids.
2. Expect Armageddon
One common mistake that I have made throughout history is to think positively before the flight. That's the totally wrong way to go. The best thing you can do is to prepare for the absolute worst (lost security blankets, pee-soaked clothing, angry fellow passengers etc.). By doing so, there are two benefits: 1. You prepare for the worst and 2. It will never be as bad as you thought, which gives you a really good feeling.
3. It won't always be like this
When you're standing there with a partner in tears and a crying child while you have no idea where your other child is, it may be important to remember what it can also be like to travel and that what you are currently experiencing is a temporary deviation from that.
4. Get to the airport well in advance
Just because you fly on business several times a month, there's no reason to pretend you're a seasoned traveller and get to the airport at the last minute and try to sail through everything the way you usually otherwise do. You can't compare travelling with children to travelling by yourself. It's like comparing tennis with like a pear. No, it's better to be there several hours before your departure so that you have plenty of time for anything that can happen (and that will happen).
5. Sail through the security checkpoint
Do you think that George Clooney, Nicole Kidman, Bill Gates and their companions are the only ones who get to sail through security? Think again – at Stockholm Arlanda there's a Kids Track that gives you and your children your own lane to get through security faster and more smoothly.
6. Pocket money
Do you have an eight-year-old like me who likes to climb the walls as soon as nothing has happened in about 2 seconds? I've solved that by giving my son a little money – like 100 kronor – so he can go bananas in the Tax-Free shop. That keeps him busy for 20 minutes. ALWAYS SOMETHING!
7. Don't forget to pack extra clothing in your hand baggage
I forgot this one time. I'll never do that again. My underpants almost fit as shorts for my then two-year-old. It wasn't all that great flying without underwear.