For most people, going on holiday means lazy days and free time, but you may have the most stress and the most work before you head out of the office and off to the airport. Fashion blogger Molly Rustas offers her best tips for reducing stress before your holiday travel.
"One or two days before departure, I usually make a travel plan so I have a transport schedule with all the important times. I've checked my passport, I know the taxi is booked and maybe even how to make my way from the airport once I've landed. For me, it's incredibly nice to know that all the transport issues have been dealt with and everything just flows."
On the day of departure, the airlines have different rules for the latest time people can check in. You can either find out what your airline recommends and add a bit of time as a margin or follow Molly's advice to really be on the safe side.
"When you have a flight, you can avoid unnecessary stress by being at the airport well ahead of time. I'm usually at the airport at least two hours before my flight leaves, partly because I like being at airports but also because I want to have the situation under control. Sometimes there may be queues, traffic on the way there or you've forgotten something, but it's all OK if you allow yourself time."
If there are a lot of people at the security checkpoint, it may mean a bit of a wait.
"By far the best travel tip is to get a good start to your trip by being organised and packing your carry-on baggage smart. Many people often get stressed at the security checkpoint, but I usually avoid that simply by planning a little beforehand. For instance, I usually make sure I don't have any liquids and that my laptop isn't packed at the bottom of my bag since it has to be screened. It's also smart to have all your important travel documents in one place."
No matter how long the journey ahead is, food is the first thing that many people think of once they've gone through security. One good way of getting into the right relaxed mood and starting your holiday when you're still at the airport is to sit down somewhere and get something good to eat.
"Depending on the time, I usually always try to have a seat and eat something, either at Pontus in the Air or Joe and the Juice. A coffee and juice are almost obligatory, but then I usually also go to a shop and buy nuts, a protein bar, banana or other snack to take along on my flight so that I know I'll be OK for a while."
In the years ahead, Stockholm Arlanda Airport will be expanded and developed, and this will include a brand-new marketplace with inspiring shopping and even more restaurants. Molly sees a lot of potential here for different kinds of shops, including everything from exclusive brands to more everyday stores such as Zara or H&M, but she also has a few concrete ideas for the restaurants on offer.
"There's already good food at Arlanda, but there should be more of what people really eat now. The first thing I think of is a good raw food place with a little healthier food. Then it would be great to have a cava bar (with sparkling Spanish wine). It's so nice to sit there and watch the planes and at the same time sip a glass of cava!"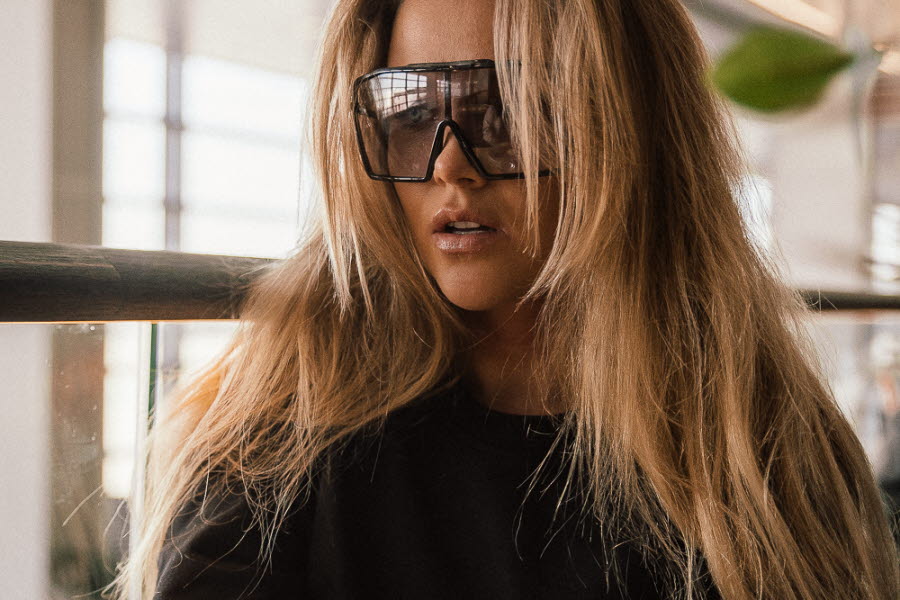 Molly Rustas: "Here are my three absolutely favourite places at Arlanda"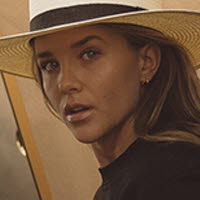 Molly Rustas
Livsstils- och modebloggare
When you travel fairly often as I do, it's really easy to establish a travel routine at Arlanda. Here are my three absolutely favourite places.
My mum, Sandra and I and travelled to Arlanda early on Saturday morning to get the most of that "holiday buzz" before we got on the plane that took us to Bali in the afternoon. I decided to introduce my favourite places at Arlanda to them so we began in due order at Pontus In The Air, which is an obvious choice when it comes to both breakfast and lunch. If you have a little time left over before your departure, I think you should really stop there to have a seat at a table and enjoy well-made, tasty food in peace and quiet. I think people can feel a little worked up after having checked in their bags, queued up and gone through security, or is that just me? So Pontus is a really lovely, luxurious way to start your holiday.
After that, it's usually the obligatory stop at Joe & The Juice before I take a seat in the airport. I usually buy myself a coffee and some juice. My favourites are Go Away Doc and Energizer! Sometimes it might also be a sandwich if I don't have time to sit down for breakfast or lunch.
"In other words, Joe & The Juice is always a sure thing."
Right after you exit the tax-free store, there's Aera Fashion on the right. It's a shop you unfortunately can't avoid stopping at since it has a wide selection of everything you would want to need before a trip. I'm barely through security before I see that hat I thought was so cute, so I have to have it!