Stockholm-Milan new route for easyJet
2016-10-05, kl. 15:30
Today another exciting new route from Stockholm Arlanda Airport with a low cost carrier is being presented. The British airline easyJet has decided to expand its service from Stockholm Arlanda by adding the new route Stockholm Arlanda-Milan. Starting next summer, easyJet will fly three times a week to Milan.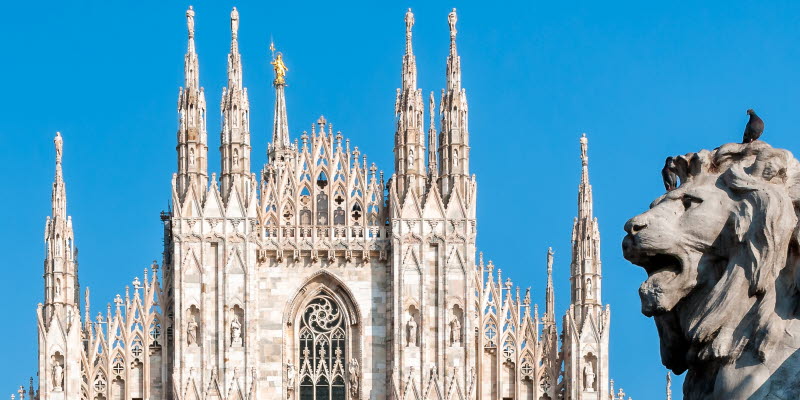 Stockholm Arlanda Airport recently announced a number of new routes served by low cost carriers from Stockholm. Now the British low cost giant easyJet is investing in an Italian summer route.

"We are really pleased that easyJet is launching service between Milan and Stockholm Arlanda Airport. We see strong demand for capacity to Milan, and traffic both to and from northern Italy is growing. It is also nice that we are taking on an airline that has a base in Milan and is a strong brand in the Italian market on this route," says Elizabeth Axtelius, Director of Aviation Business at Swedavia.

Stockholm and Milan are a perfect match, and there have long been strong business relations between the two cities. The presence of Swedish companies in Italy is concentrated in the northern part of the country, and with strong business relations between Milan and Stockholm, there has long been a desire for more capacity on this route among business travellers.

Swedish travellers are attracted by many things in Milan – exquisite architecture, a rich history, two of Italy's best football teams, an exceptional shopping experience and a variety of restaurants to satisfy even the most discerning of foodies. Milan has everything for leisure travellers. For Italian leisure travellers, easyJet believes Stockholm is a unique and exciting cultural destination, especially with its nearby archipelago.

"It is really great that easyJet is continuing its expansion at Stockholm Arlanda," Ms Axtelius notes. With the route to Milan, easyJet is expanding its service to Stockholm Arlanda and Sweden. Earlier this year, easyJet announced that it would start flying between Stockholm and Lyon twice a week as well as between London Gatwick and Åre-Östersund once a week this winter.

During the summer of 2017, easyJet will fly the Stockholm Arlanda-Milan (Malpensa) route three times a week beginning in March 2017. Tickets will go on sale in December this year and can be booked on the company's website: www.easyJet.com
Read more about Milan.