O'Learys has opened in SkyCity
2016-12-16, kl. 10:47
O'Learys has opened the doors of another restaurant at Stockholm Arlanda Airport, this time in SkyCity. Enjoy the relaxing atmosphere, where good food and drinks are served along with broadcasts of a wide range of sport events.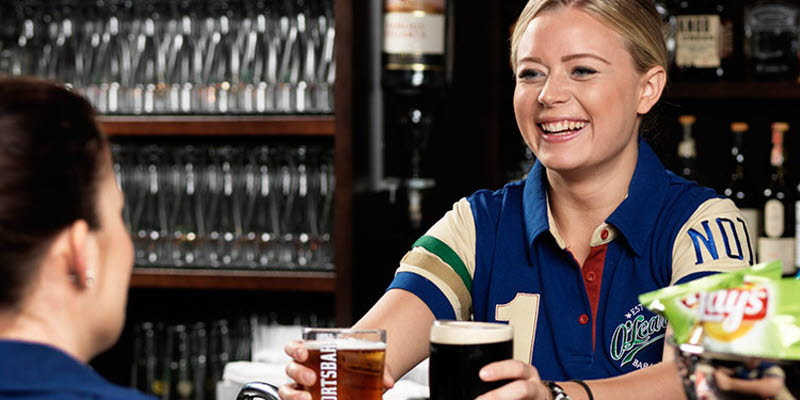 O'Learys is the natural meeting place for travellers, sport enthusiasts and guests looking for entertainment. If you are visiting Stockholm Arlanda Airport, take the opportunity to have a bite to eat while watching an exciting match. The tasty food is prepared using quality ingredients and has influences from the cuisines of the United States and Mexico.
"We think it is really great that we can expand our range of options at Stockholm Arlanda, especially since this restaurant is located before the security checkpoint and is thus available to all fans," says Christian Bellander, CEO of O'Learys Trademark.
The setting is cosy, and the interior is inspired by the classic bars and pubs of Boston. The restaurant is located on Level 2 in SkyCity, and naturally sport in a variety of different forms is a staple ingredient here as well.
"For Swedavia, it is important to expand our range of venues with a variety of restaurants for passengers and visitors. O'Learys SkyCity will therefore be a really good complement to the other restaurants in SkyCity," says Nina Sandler, Commercial Manager Retail, Food & Beverage at Swedavia.