New system points the way to Stockholm Arlanda Airport's nearest parking space
2016-11-04, kl. 12:55
Colourful lights in the ceiling guide travellers to the nearest parking space or charging station available at Stockholm Arlanda Airport. Passengers can also check in for their flight via the new system when they are still at the car park.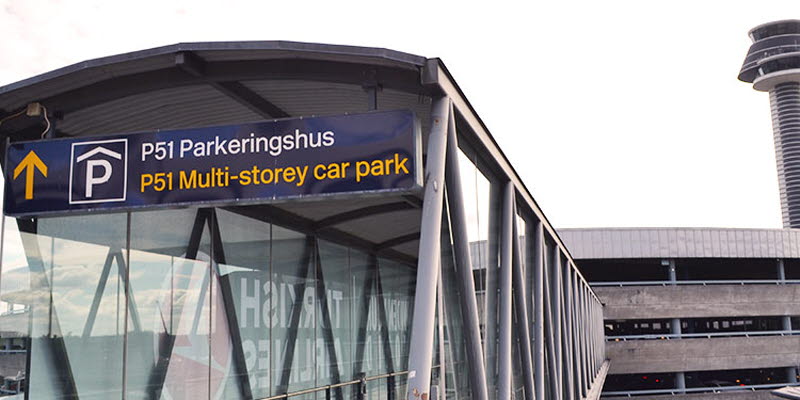 Just outside the international terminal, Terminal 5, at Stockholm Arlanda Airport, is the P51 multi-storey parking structure, with 1,025 parking spaces and a modern parking guidance system. Beginning October 1, passengers can charge their electric car, check in and find their parking space in the newly equipped indoor parking facility, just 50 metres from the departure hall.
The multi-storey parking structure has been refurbished and a new system has been installed which makes it quick and easy to find an available parking space. With the help of green and red lights in the ceiling, it is even easier to see which parking spaces are available and which are taken – an important step forward in making the passenger's journey smoother and more efficient.
Passengers can now also check in and print their baggage tags in a self-service machine when they are still in the indoor parking facility. A check-in machine is located on Level 3 by the bank of lifts (elevators) so that passengers can be checked in and ready even before they reach the departure hall.
– With the sharp increase in passengers at Stockholm Arlanda, there is also a greater need for more parking spaces with more efficient solutions. The multi-storey parking structure's new parking guidance system and the possibility of checking in ahead of time also help make people's journey smoother, says Kjell-Åke Westin, airport director at Stockholm Arlanda Airport.
Along with the new lighting system and the check-in machine, there are also ten new charging posts for electric or rechargeable hybrid vehicles on Level 3 with Type 2 (3.7 kW) connectors.
The new updates are part of the work to increase capacity and efficiency at Stockholm Arlanda Airport as well as improve the passenger experience.