Dutch airline Transavia to launch non-stop service from Stockholm Arlanda Airport
2016-11-04, kl. 12:52
The Dutch low cost carrier Transavia is starting up operations at Stockholm Arlanda Airport. Beginning next summer, the airline will offer year-round service seven times a week to Munich and Eindhoven.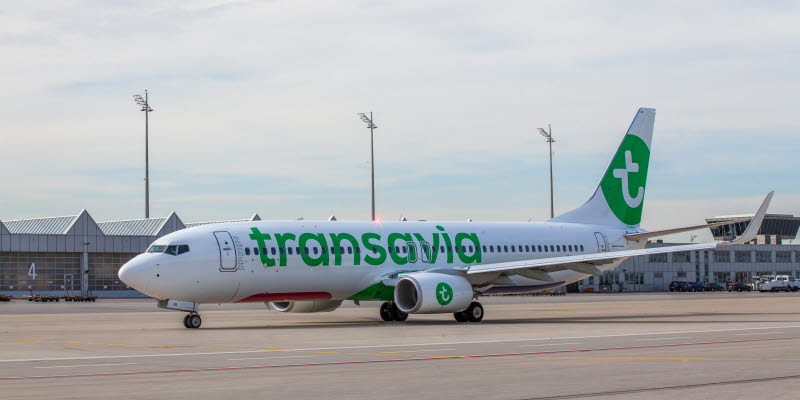 More and more low cost carriers want to establish service to and from Stockholm and Stockholm Arlanda Airport. Now the Dutch airline Transavia is offering seven flights a week, with three weekly flights to the German city of Munich and four to the Dutch city of Eindhoven.
"We are really pleased that Transavia has chosen Stockholm Arlanda for its new routes. Recently we have seen steady volume growth between Stockholm and the Dutch market. Eindhoven is an important destination for many companies in the Stockholm region as well as a lovely city for leisure travellers – a wonderful alternative in the Netherlands to Amsterdam. We have also seen growing demand for flights to Munich in recent years so we are very pleased that we can offer passengers a really good low cost alternative to Germany's third largest city," says Elizabeth Axtelius, Director of Aviation Business at Swedavia.
The maiden flight to Munich will be on March 26, 2017 while service to Eindhoven will debut on April 3. Transavia is part of the Air France KLM Group and offers both charter and scheduled service to summer and winter destinations in Europe. The airline is a leader in the Dutch leisure travel market.
"We are really pleased that we can now offer scheduled service to Munich and Eindhoven seven times a week. We look forward to offering good service as well as attractive prices to passengers in the Swedish market. We strongly believe that these routes have a great deal to offer both business and leisure travellers," says Paul de Raad, Vice President of Marketing and E-commerce at Transavia.
Eindhoven, 120 km from Amsterdam, is a vibrant, exciting city – a Dutch hot spot especially in design and technology. Munich is a cultural global city that combines a rich history with exciting modernity.

Transavia was formed in 1965 and has seven home bases in the Netherlands, France and Germany. Last year, the airline served 11.5 million passengers. It also flies to Italy, Spain and Portugal. Transavia flies to more than 110 European destinations as well as to northern Africa and Dubai. The airline has nearly 70 modern Boeing 737-800 aircraft in its fleet.
Book your flight on Transavia's website (new window)