Café/Bar
A well-thought-out assortment of bar drinks and an equally well-thought-out selection of café food when you're on the go. If you're looking for food and drink before your flight, you've found the right place. Pick up what you need, including Italian coffee, smoothies and hearty sandwiches.
In a hurry to get to your flight in Terminal 5? In that case, keep an eye out for the lime-green sign. Café/Bar is one of the last food bars at the far end of the pier by Gate F58. It offers most things you can imagine hungering after when you're on the run. Load up on a sandwich, get a slice of pizza or take a breather at the bar counter. Italian coffee, salads and a wide variety of cold beverages are also available.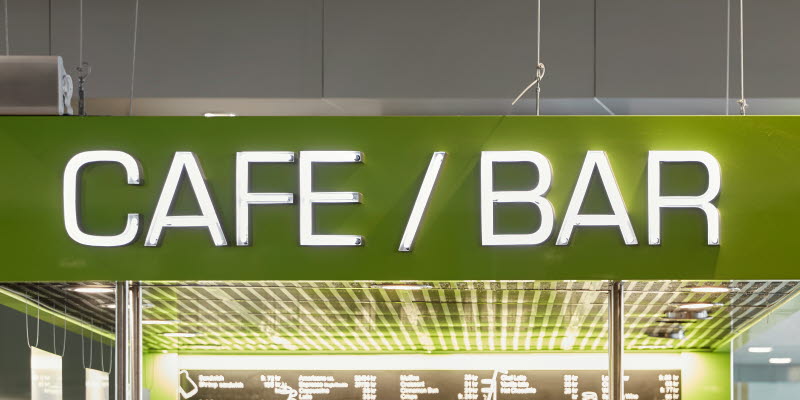 Find us
1
Café/Bar
Terminal 5
After security
Opening hours:
Daily, opens one hour before the first departure and closes in conjunction with the final departure from Terminal 5.
Phone:
+46 (0)8 522 355 00