Finding your way at the airport
Information about terminals and maps of the airport.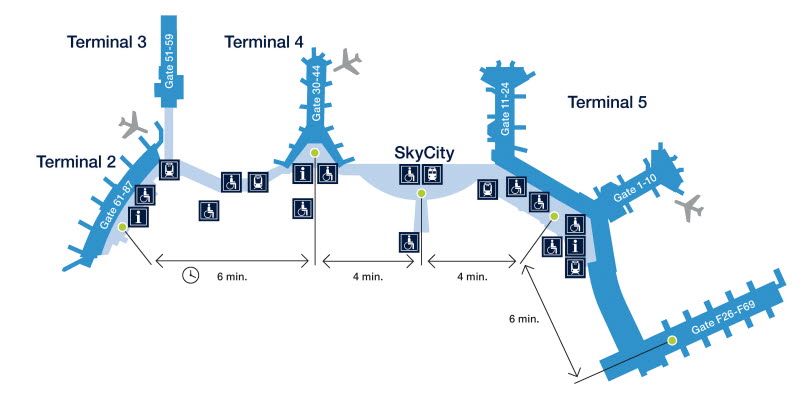 Temporary changes at the airport 
All air traffic has moved to Terminal 5. Read more about temporary changes at the airport here. Right now, there is a limited range of restaurants, shops and services open at the airport. Those facilities have adjusted their opening hours to flight departures. Check the relevant page to see what facilities are open: Shopping, Food & drinks and Services.
Maps over SkyCity, Terminal 4 and 5
Arlanda Central station
Arlanda Central station is situated in SkyCity, the area between the terminals 4 and 5. From here you can take the commuter trains and long-distance trains to and from Stockholm Arlanda.