Finding your way at the airport
Information about terminals and maps of the airport.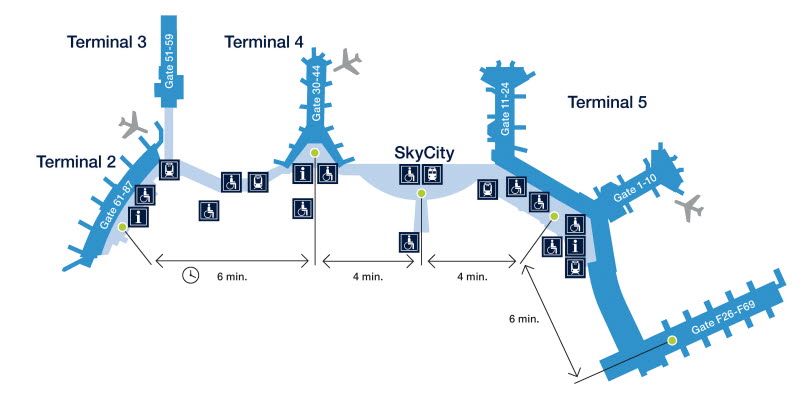 The airport has four terminals: 2, 3, 4 and 5. Domestic flights operate from terminals 3 and 4 while international flights operate from terminals 2 and 5.
Here are all airlines that serve Stockholm Arlanda.
You can walk between the terminals – the map shows how long it takes. There are also buses and the express train Arlanda Express to use when you move between the terminals.
Maps
Terminal 2
Terminal 3
Terminal 4
Terminal 5
SkyCity
Arlanda Central station
Arlanda Central station is situated in SkyCity, the area between the terminals 4 and 5. From here you can take the commuter trains and long-distance trains to and from Stockholm Arlanda.
Park at Stockholm Arlanda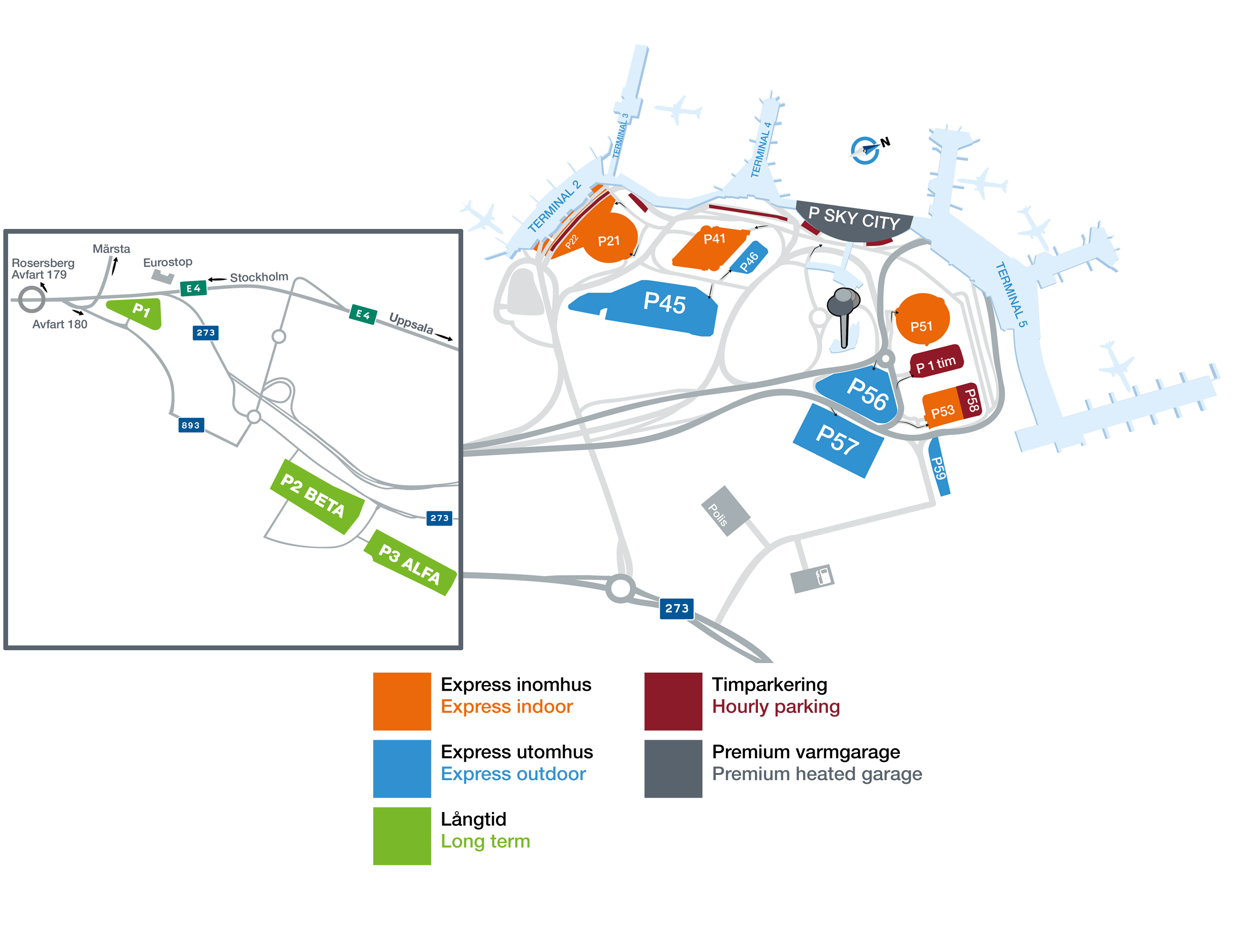 Has your baggage been delayed or not arrived?