Destination:

Le Cap d'Agde Méditerranée
Local
Temperature

5°
Local
Time

8:32 PM
Le Cap d'Agde Méditerranée
Destination Cap d'Agde Mediterranean Cape of Agde Mediterranean Alliance between land and sea Cap of Agde Mediterranean is located In the south of France, in Occitania, a region that enjoys 300 days of sunshine a year; everyone agrees that it is a great holiday destination. It is made up of 3 complimentary seaside resorts:Cape of Agde, Vias and Portiragnes, with fine sand and volcanic beaches, beaches bordered by pine forests, and an authentic hinterland with towns and villages with a well kept heritage, with living tradtions and varied arts and crafts professions. Featuring Pézenas, the town of Molière, Agde, the Ancient Phocaean trading post or Montagnac, the great mediaeval fair town. The Canal du Midi is the backbone of the Cap d'Agde Mediterranean passing through it from one end to the other. There are so many entertainment and cultural events on offer that you'll keep wanting to come back throughout the year. It also offers 20km of coastline, partly wild and partly developed, fine sandy beaches, a natural environment made up of parks, pine forests, closely protected marine areas, historical monuments, astonishing heritage, top quality sporting facilities and is a and is a permanent whirl of activity.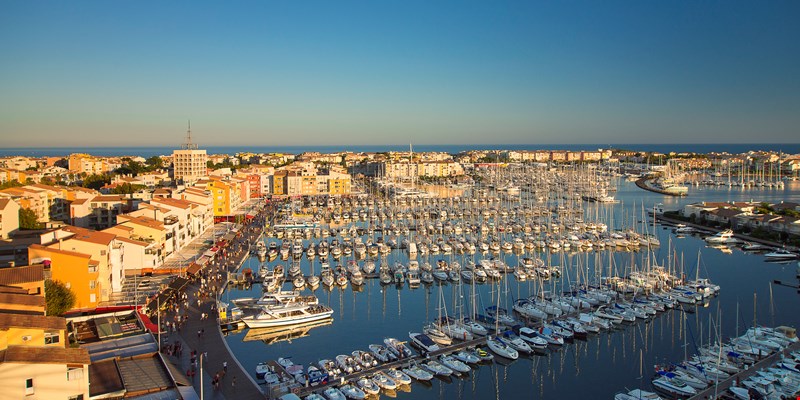 Cap d'Agde: a marina in the Mediterranean
The Cap d'Agde is a large marina on the Mediterranean made up of small basins, where life is punctuated with regattas, competitions and nautical events such as the Salon Nautique in autumn during All Saints weekend. It features state-of-the-art equipment in a protected environment. It offers 3.300 stands and can accommodate boats from 6 to 35 metres. The port of the Cap d'Agde is Blue Pavilion certified (the eco-label which guarantees the quality of water) and the flagship port of the Odyssea project for the development of sustainable marine industries, targeting ecotourism, river tourism and culture.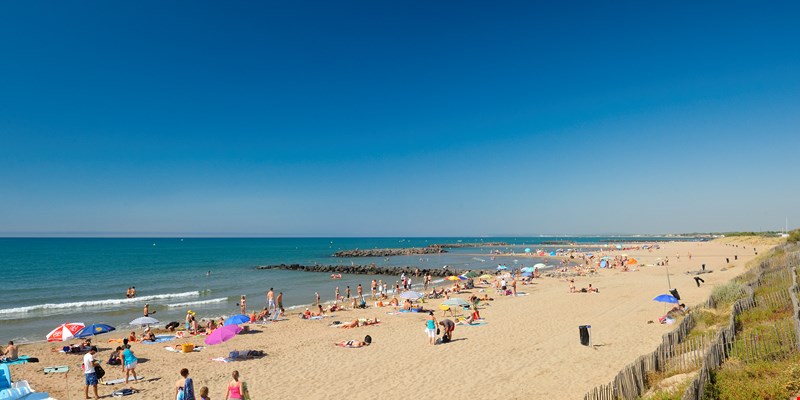 Cap d'Agde Mediterranean has 20 km of well-kept sandy beaches. Some of them are wheelchair accessible. Some beaches are wilder and more secluded, while others are lined with pine or tamarisk. Some accommodation has direct access to the beach. The water temperature ranges from 18 and 23° on average in the summer. All shops and services are available close to the beaches. The resort of Cap d'Agde has the Family Plus label.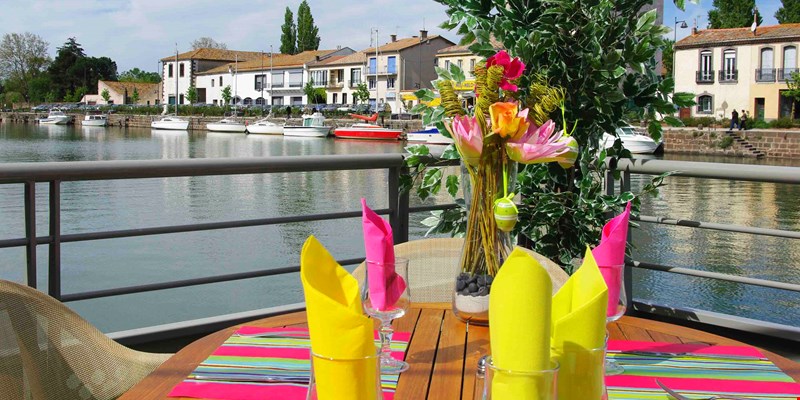 20-22, rue Chassefière - Quai commandant Mages - 34300 AGDE
Christiane and Clémence Curt (mother and daughter) have made this Agde quayside their home once and for all. By the River Herault, they'll welcome you to their beautifully decorated restaurant with walls covered in paintings. In the kitchen, Christiane cleverly puts together fine and flavoursome dishes with a feminine touch, for example, émincé of duck breast fillet with vegetable medley and fine purée, foie gras in a terrine or fried with caramelised apples, pan-fried scallops with lavender... all of which can also be enjoyed on the floating pontoon. In the afternoon, if you're feeling peckish, you can enjoy one of the delicious open sandwiches. This restaurant is also a musical venue, proposing a number of concerts and theme dinners at weekends. An absolute must if you're looking for charm and quality.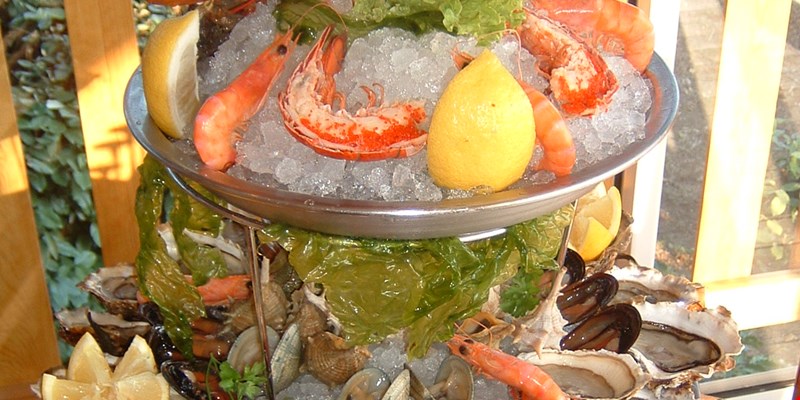 Plage Richelieu Centre - 34300 LE CAP D'AGDE
This beach restaurant and bar serves seafood, regional dishes and grilled meats in a chic beach-hut setting. Mediterranean dishes (fish and seafood), traditional and regional cuisine and oyster bar Sandwiches and snacks. Hotel-restaurant and beach restaurant. English spoken. Menu available in English.
Transportation scheduled services
1 Quai Commandant Réveille, 34300 Agde
Description > Scheduled routes : Every day in July and August. From Monday to Saturday in low season. Route 1 - Agde (internal route) Route 2 - Agde <> Grau d'Agde, Vias center. Route 3 - Agde <> Le Cap d'Agde West. Route 4 - Agde <> Le Cap d'Agde East. Route 5 - Agde <> Pézenas, via Vias, Bessan, Saint-Thibéry, Nézignan-l'Évêque. > Transport on request (TAD): September > June, from Monday to Saturday. July-August, only by appointment at: 0 800 350 310. Route A - Agde / Cap d'Agde < > Portiragnes and Portiragnes-Plage via Vias. Route B - Agde / Cap d'Agde < > Pézenas via Florensac, Pinet and Castelnau-de-Guers. Route C - Pézenas < > Saint-Pons-de-Mauchiens via Aumes and Montagnac, stopover at Parc de Bessilles. Route D - Pézenas < > Tourbes and Cazouls-d'Hérault via Lézignan-la-Cèbe. Route E - Pézenas < > Adissan via Caux and Nizas. > Shuttle service between the beaches and Le Cap d'Agde: Bus service serving the beaches of Cap d'Agde and Vias in July-August: lines 11, 12 et 13. Connections with lines 3, 4 and 5. Circulates every hour continuously from 8am to 7.30pm between Cap d'Agde, Vias and Vias-Plage. Bus ticket with other bus connections, valid 1h: 1 €. Day ticket, valid for an unlimited number of trips: 3 €. Book of 10 tickets: 8 € Information : Hérault Transport Tél : 04 99 47 49 22 - www.herault-transport.fr
BIT Cap d'Agde - Bulle d'Accueil - 34300 Le Cap d'Agde
A list of taxis is available at the Tourist Office, and on www.en.capdagde.com
BIT Cap d'Agde - Bulle d'Accueil - 34300 Le Cap d'Agde
SAMU (Emergency Medical Assistance): Phone: 15 A list of health professionals is available at the Tourist Office and on internet: https://www.en.capdagde.com/practical/health-service
Country code : +33 Area code : 467
BIT Cap d'Agde - Bulle d'Accueil - 34300 Le Cap d'Agde
All year round, the bike has its fans. At the heart of the Cap d'Agde Méditerranée region, whether on a mountain bike, hybrid or town bike, everyone can find the bike ride or route to suit them. The hardest thing will be to choose between the 550 km of routes offered!
Nîmes-Alès-Camargue-Cévennes Airport (122 km)
Direct flights to Europe/international destinations: London Luton, Brussels Charleroi, Fès, Marrakech.
Béziers - Cap d'Agde Airport (15 km)
Direct low-cost flights within Europe: Ryanair : London-United Kingdom, Edinburgh-Scotland, Düsseldorf-Germany, Manchester-United Kingdom, Bristol-United Kingdom, Stockholm-Sweden, Paris-France, Bruxelles-Charleroi-Belgique. Bus shuttle service to Agde's SNCF train station Hérault Transport www.herault-transport.fr/horaires_tarifs.php Bus service to Cap d'Agde and Grau d'Agde departing from the SNCF train station all year round : www.capbus.fr Car and taxi rental available at the airport.
Transportation scheduled services
1 Quai Commandant Réveille, 34300 Agde
Description > Scheduled routes : Every day in July and August. From Monday to Saturday in low season. Route 1 - Agde (internal route) Route 2 - Agde <> Grau d'Agde, Vias center. Route 3 - Agde <> Le Cap d'Agde West. Route 4 - Agde <> Le Cap d'Agde East. Route 5 - Agde <> Pézenas, via Vias, Bessan, Saint-Thibéry, Nézignan-l'Évêque. > Transport on request (TAD): September > June, from Monday to Saturday. July-August, only by appointment at: 0 800 350 310. Route A - Agde / Cap d'Agde < > Portiragnes and Portiragnes-Plage via Vias. Route B - Agde / Cap d'Agde < > Pézenas via Florensac, Pinet and Castelnau-de-Guers. Route C - Pézenas < > Saint-Pons-de-Mauchiens via Aumes and Montagnac, stopover at Parc de Bessilles. Route D - Pézenas < > Tourbes and Cazouls-d'Hérault via Lézignan-la-Cèbe. Route E - Pézenas < > Adissan via Caux and Nizas. > Shuttle service between the beaches and Le Cap d'Agde: Bus service serving the beaches of Cap d'Agde and Vias in July-August: lines 11, 12 et 13. Connections with lines 3, 4 and 5. Circulates every hour continuously from 8am to 7.30pm between Cap d'Agde, Vias and Vias-Plage. Bus ticket with other bus connections, valid 1h: 1 €. Day ticket, valid for an unlimited number of trips: 3 €. Book of 10 tickets: 8 € Information : Hérault Transport Tél : 04 99 47 49 22 - www.herault-transport.fr
BIT Cap d'Agde - Bulle d'Accueil - 34300 Le Cap d'Agde
A list of taxis is available at the Tourist Office, and on www.en.capdagde.com