Property Projects Landvetter
At the same time as we build for the travel of the future, an airport city is taking shape with warehouse and logistics operations, offices, hotels, retail space and workplaces immediately adjacent to Göteborg Landvetter Airport. Our vision is an airport city on the cutting edge with opportunities for the companies of the future to work and grow. We call it Airport City Göteborg.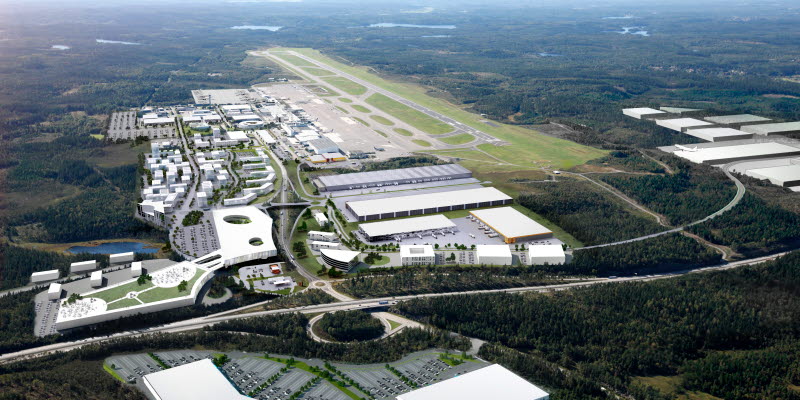 Ground has now been broken on what will be the first airport city in western Sweden, an attractive meeting place with the world just around the corner. The airport alone, which offers more than 100 destinations, attracts about 8 million visitors a year. Now a venue is being created for the development of logistics, retail, experiences and culture, offices, other business operations, hotels, conference facilities and the conditions needed for 10,000 jobs. The expansion of the area is intended to take place in phases, with construction completed in 2045.
Potential for nearly 2 million visitors
Some 1,200,000 million people live within 40 minutes of Airport City Göteborg. That number is expected to grow to 1,750,000 by 2030 and all of them are potential visitors to the airport city – either for work or leisure. At Swedavia Real Estate, we contribute to the development of the airport city, in part through a number of different real estate projects.
Contact: Robert Lenzi, Head of Property Development
Districts that Swedavia is involved with in the airport city
Together with our partners, Swedavia is developing
Logistics Park: Efficient logistics buildings immediately adjacent to Route 40 and the airport.
Hotel & Conference Facilities: Meeting places for arriving passengers, visitors and people working in Airport City Göteborg.
Corporate Park: Modern premises for offices and other operations for both Swedish and international companies.
Retail and experiences: A large-scale shopping centre with an attractive experience concept.
Read more about our different projects below.
A logistics centre for the logistics of the future is taking shape immediately adjacent to Route 40 and the airport. Modern, efficient logistics buildings with potential to meet the logistical challenges of the future.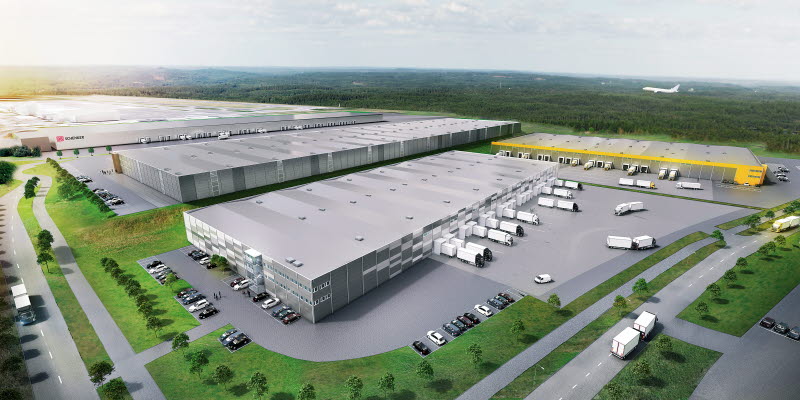 When it comes to logistics, Gothenburg – with its central location – is undisputedly number one in Scandinavia. In other words, it is not by chance that DB Schenker and DHL Express, for example, have chosen Airport City Göteborg as the location for their logistics centres.
Airport as your closest neighbour
We develop logistics properties together with our joint venture partner Bockasjö AB, and the Logistic Park will offer 150,000 square metres of space for logistics and cutting-edge properties, tailored to our customers' needs. The area is easily accessible, dynamic and immediately adjacent to Route 40 and to one of the biggest airports in the Nordic countries, with good infrastructure and proximity to other companies and services. The next building will be ready for occupancy as early as 2019.
There is a unique opportunity here for you and your company to work in brand-new premises, close to home, elsewhere in Sweden and the rest of the world. Construction on the business park could begin in 2018.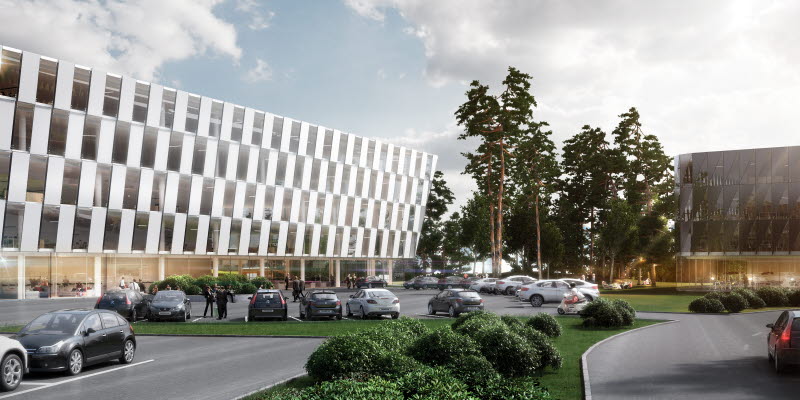 The prominent, highly visible location next to the airport entrance attracts both Swedish and international companies. This mixture of companies and other operations will make our airport city an attractive meeting place with unlimited opportunities for people who choose to set up operations there.
Would you like to know more?
Are you interested in leasing premises, setting up operations or taking part in the development in the area along with us?
Contact us for more information
Plans are under way for the development of a regional shopping centre, a large-scale modern facility that will offer an usual range of options.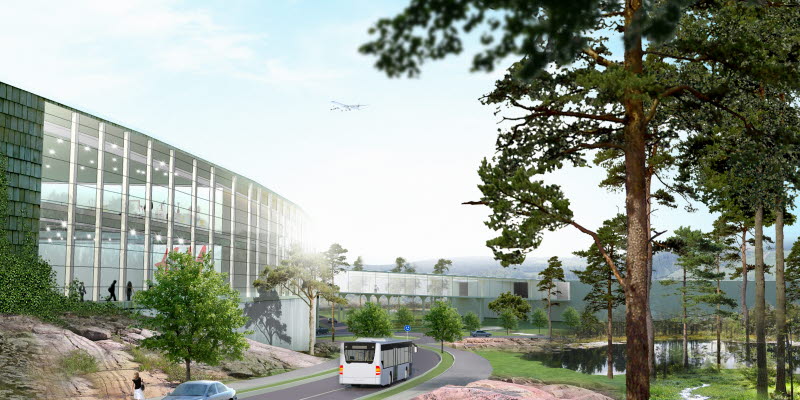 There are plans for a large shopping centre and a brand-new kind of shopping experience, amidst the logistics buildings and other business premises, which will offer an appealing range of services and products that attract workers, visitors, residents in the region and passengers – quite simply, an inspiring place for the commerce of the future.
Immediately adjacent to the terminal and the future railway station, construction is under way on a mid-range hotel with a feel of affordable luxury to be operated by Scandic Hotel. The hotel will be a meeting place for arriving passengers, visitors and people working in the airport city with a welcoming lobby, restaurant and conference facilities.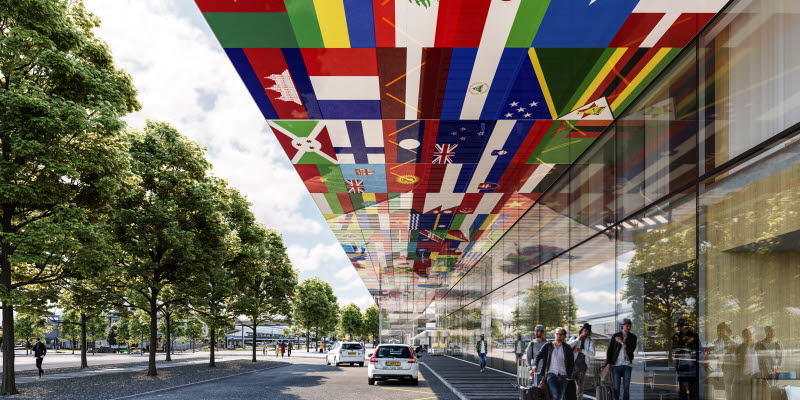 The hotel is an important piece of the puzzle in the airport's expansion and the construction of the new Airport City Göteborg. This building will meet the growth and demand for options in meeting and overnight accommodations that this growing airport creates.
The airport's natural meeting place
The hotel will be a natural international meeting place for families, other leisure travellers and business travellers who want to spend the night near their gate. The hotel will be adjacent to the terminal, feature shops and restaurants, and have 222 rooms, conference facilities and a combined lobby, lounge, restaurant and bar for socialising, meetings and relaxation. A gym and relaxation facility will also be built on the top floor, with a view overlooking the airport.
International theme
The hotel is designed by Wingårdhs Arkitekter, and the facade features abstract flags from around the world. This international theme is also reflected in the cantilever roof which will protect and welcome both hotel guests and passengers. Construction work on the hotel has begun, and the plan is for it to be finished by late 2020/early 2021.