Property projects Arlanda
A modern airport city is taking shape
The Stockholm region is growing, and so too is commerce. More and more businesses need new areas to set up operations in. At the same time, there is a desire to concentrate operations in well-developed corporate parks with good services and access.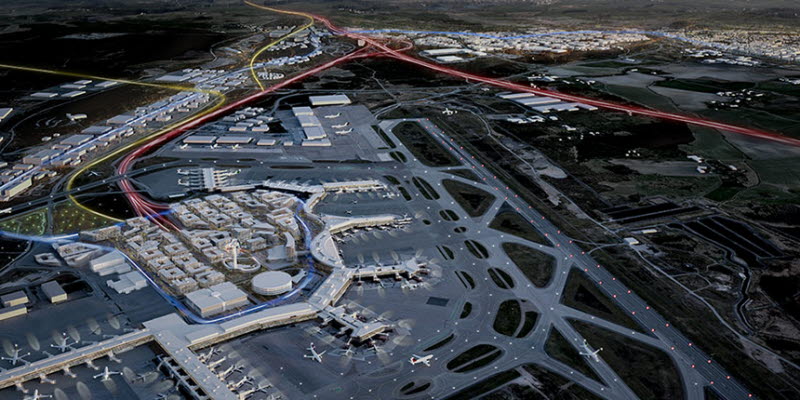 A modern airport city is taking shape around Stockholm Arlanda Airport. The vision is to create a vibrant city centre with green areas and attractive job opportunities with exceptional access to the region, elsewhere in Sweden and the whole world.
Sustainable, commercial and urban
Some 30,000 people work here, 200 companies have set up operations at the airport and nearly 25 million passengers passed through the area in 2016.
The aim of the new city airport is to be sustainable, commercially viable, nearby, urban and ecologically-minded, which makes the project the only urban development project of its kind in the world. At Swedavia Real Estate, we are contributing to the development of this city in part through a number of different real estate projects, both under our own management and together with partners at different levels and in different constellations.
Swedavia is building here
The new airport city consists of a total of six districts. Below is a list of the districts that we at Swedavia are contributing to:
SkyCity area: the airport city's city centre, which will provide a feeling that people are already in central Stockholm.
Logistic City: Logistic hub between the airport and the E4 motorway which will consist of warehouse facilities and extensive parking and docking facilities.
Park City: the entrance to the airport and a green park area that connects the area to the other districts.
Cargo City: Cargo and logistics at the airport: immediately adjacent to the airport, with a focus on cargo and logistics.
Read more about our different projects below.
Stockholm Arlanda is an important portal to Scandinavia for air cargo from around the world and an important hub for cargo within Scandinavia. Because of increased demand, the airport is now expanding.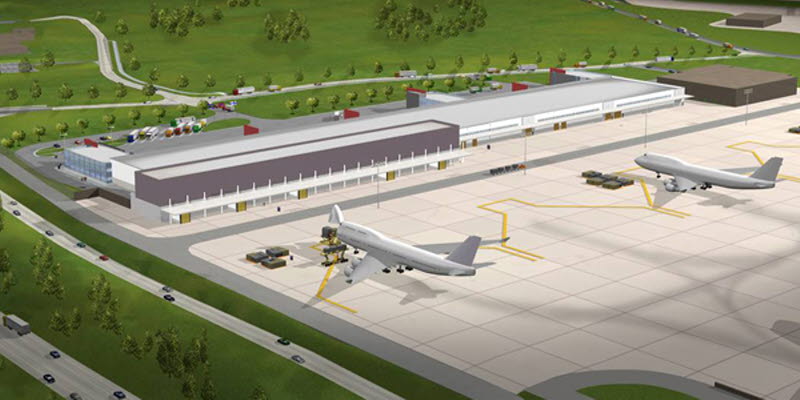 Today 250,000 tonnes of goods are already transported annually via Stockholm Arlanda Airport. DHL, FedEx, Korean Air Cargo, TNT, Turkish Airlines Cargo, UPS and JetPak are a few examples of major companies that have already set up operations here.
Given the growth of the Stockholm region combined with the new Cargo City, this is a unique location and one of the most attractive sites for cargo and logistics operations in Scandinavia.
Cargo City – 150,000 square metres
The new Cargo City offers about 150,000 square metres of buildings for cargo and logistics in the southern sections of the airport. Naturally, safety and security are important, so the area is being designed to meet today's requirements as well as those in the future.
Cargo City will be located in a Freight Zone, which means that all goods transported into the area will be subject to control in accordance with future regulations, including from US aviation authorities.
Welcome to Logistic City – a place for mixed international operations and with an opportunity for companies large and small to be seen in an excellent location immediately adjacent to the E4 motorway.
Logistic City is part of Airport City Stockholm. The area, which covers 100 hectares, is a flexible meeting place that can be developed for trade, industry, motorist services, construction trades and logistics, and is strategically located in the corridor between Stockholm Arlanda Airport and the E4 motorway. Your company has the opportunity to access the rapid growth at Arlanda City in order to expand and develop in a sustainable, fast-growing environment.
Logistic City consists of two areas
Logistic City consists of two areas. Logistic City 1 is the gateway and is planned for motorist services such as hotels, restaurants and vehicle and refuelling services. There are also plans for business operations, trade, light industry, buildings for the IT campus and more. Logistic City 2 is an extension of land that is already planned and will house, for instance, the future Air Cargo facilities. The area is easily accessible to all modes of transport for companies in land and air cargo and constitutes the perfect platform for shippers, transport companies in land and air cargo and major logistics companies.
An ideal base and an attractive workplace
With its strategic location and signage facing the E4 motorway, Logistic City is an ideal base for small and medium-sized Swedish and international companies in many sectors such as construction, fashion, leisure, transport and more – companies that want to be part of Airport City's growth ambitions and reach both the Stockholm and Uppsala markets. We also offer land and buildings for construction trades and industry as well as workshop facilities. Setting up operations at Logistic City means an attractive work environment and an accessible workplace with pleasant residential areas in Märsta that can be reached by bike.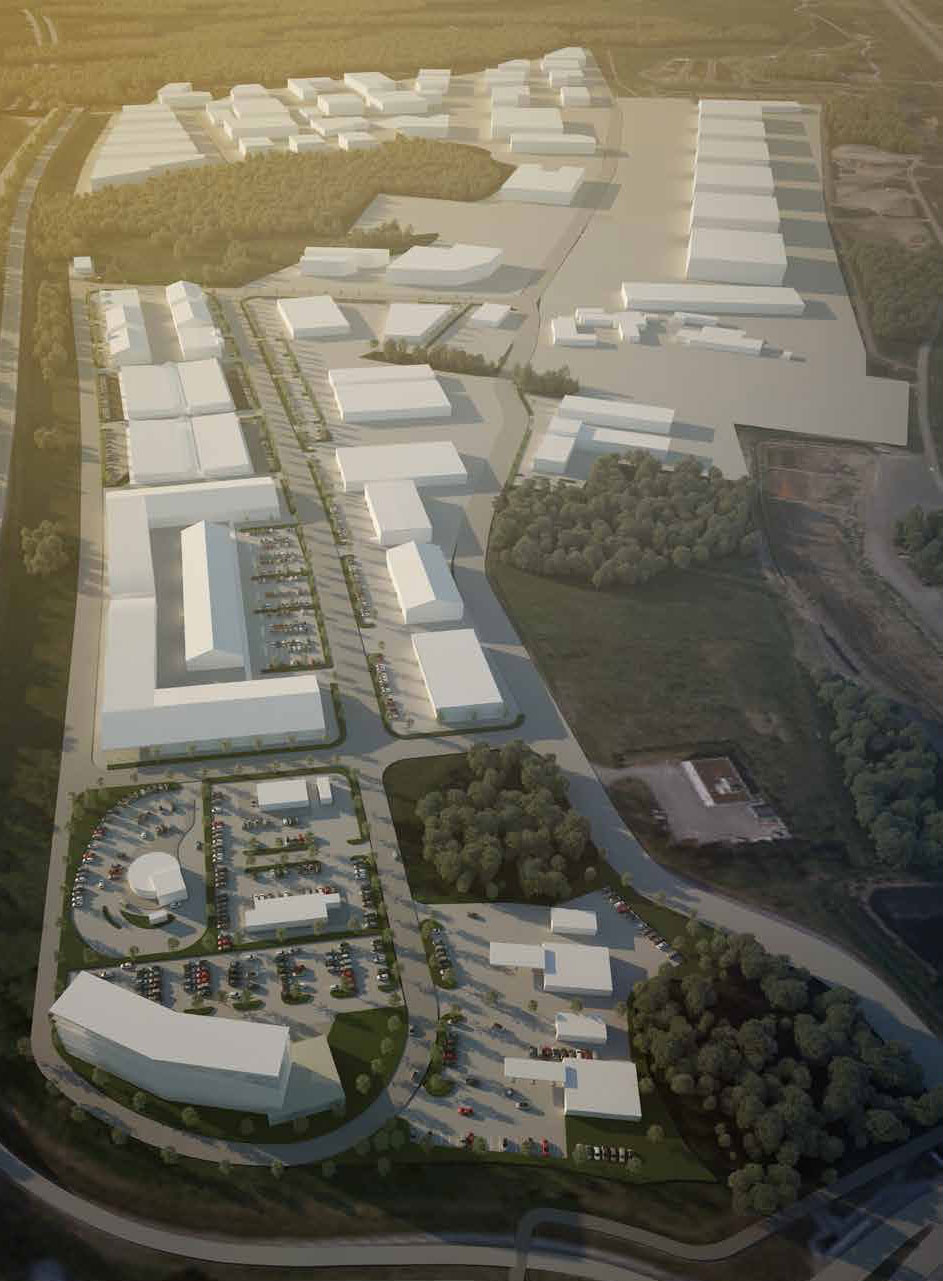 Welcome to Office One – the first property in Stockholm Arlanda's new airport city. From here, it is quick and easy to get to SkyCity and Stockholm Arlanda Airport. Ready for occupancy in the autumn of 2018.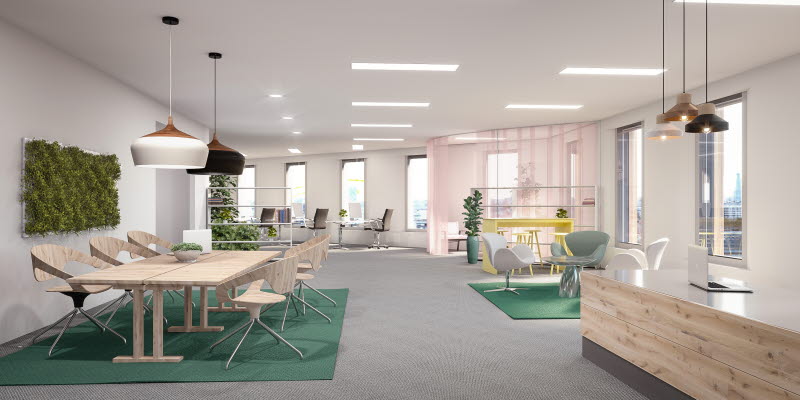 Adjacent to Stockholm Arlanda Airport, we are building Sweden's first real airport city, Airport City Stockholm. This is where we are building Office One, a 15,000 square metre property. Companies and other operations here will work together with the rest of the world in a vibrant city setting with good transport links.
Lease offices
Are you interested in leasing offices in a meeting place that offers the hum of air travel in close proximity to Stockholm, Uppsala and the rest of the world? Read more about what we can offer at Office One.
Bring the world closer to your operations
With an office at Office One, you will bring the world closer to your operations and your operations closer to the world. Both Stockholm and Uppsala are in commuting distance. The nearby airport offers links to the rest of Sweden and the world.
Attractive area with accelerating growth
Stockholm Arlanda Airport is growing in leaps and bounds. Some 17,000 people already work here. Each year, 25 million passengers also pass through. The number of employees and passengers will continue to grow.
By 2030, almost 50,000 people are expected to work in the new airport city
By 2040, the number of passengers at the airport is expected to exceed 40 million
Over the long term, it is predicted that Stockholm and Uppsala will grow together and then Airport City Stockholm will be a natural hub and obvious place of departure to reach the rest of the world.
Try having an office here
If you are curious about having an office at the airport, you now have a chance to try one. We are lending an office in SkyCity if you would like to try one. Call us at +46 (0)10 109 89 00 and we'll tell you more.
Experience the environment now – take a virtual tour.
Office One brochure, PDF, 5 Mb
Stockholm Arlanda Airport is growing and the large Comfort Hotel Arlanda Airport will be built in the city district next to the airport. The hotel is expected to provide more than 24,000 square metres of space, with a base component featuring a lobby, a taller structure of 13 storeys and a lower structure with 10 storeys, for a total of 503 rooms.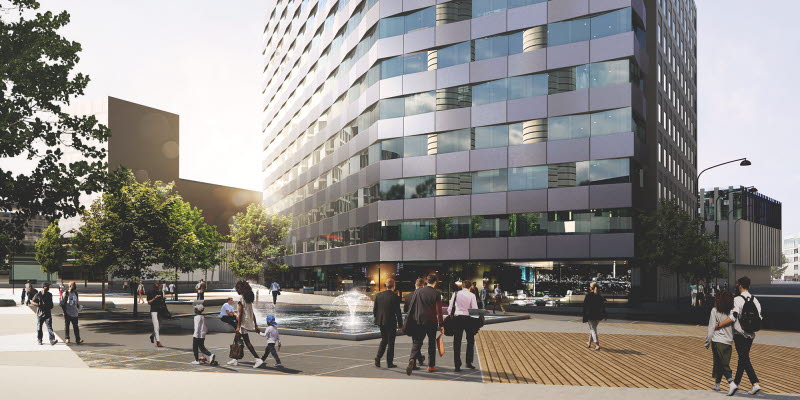 Stockholm Arlanda Airport shall be the leading airport in Scandinavia. Swedavia is now making a significant multi-billion kronor investment to meet the continued passenger growth, and construction is already under way.
Alongside the development of the airport, Swedavia is developing a new district immediately adjacent to the airport. A new hotel is being built in the new district which will be the largest airport hotel in the Nordic countries and will be operated by Nordic Choice Hotels. The building is expected to be ready for occupancy in early 2020.
The new hotel is being built immediately adjacent to the terminals and Sky City – with its wide range of shops and restaurants. The hotel will be a modern alternative to the business hotels at the airport that offers everyday luxury.
With the Comfort Hotel, Stockholm Arlanda will get a genuine hotel rebel to offer its passengers. The chain has cut out the unnecessary details and instead focuses on good service, sophisticated areas for socialising and a nice mix of business and leisure travellers. The hotel will have a combined lobby and lounge, two restaurants and a sky bar with a view of planes taking off and landing.
Future real estate projects
Congress hall project for international meetings – from small-scale events to large congresses
A new congress facility at Stockholm Arlanda Airport is in an early stage of planning and study – We note see that conference facilities have a very high booking rate and that there is great demand for holding conferences at Stockholm Arlanda.
The congress facility will include 10,000 square metres of top-quality space of an international calibre with capacity to handle about 3,000 visitors at one time. The facility will attract trade fairs, meetings and entertainment acts from around the world. Because of the unique qualities offered by the facility, it has potential to be one of the premier conference facilities in Europe.
The location is intended to be close to both the Arlanda Central Station railway hub and the terminals.
The congress centre will be a highly effective option, with great synergies between the hotel projects under way.
Arlanda Congress will be a destination in and of itself, attracting visitors not just to Stockholm Arlanda but to the entire region.
The congress centre will include seating for about 3,000 people and cover more than 10,000 square metres of space.
The hotel project area – potential to build the largest hotel project in the Nordic countries
The project is in an early idea phase – an area with a fine location for the hotel has been identified.
A new hotel with about 500 rooms. The hotel is an important part of the airport's work to create a transport hub – where different modes of traffic come together to provide travel that is as smooth and easy as possible. We also want to add to this the experiences and services that are in demand. There will be overnight accommodations, and people will be able to retreat to a calmer setting for a while. The hotel will enhance the airport and bolster the work to create a positive overall experience of people's journey.