Are you ready to start the journey of your life? Take the step with your sweetheart and Swedavia during Stockholm Pride.
Celebrate love and life! For a number of years, Swedavia has offered drop-in weddings during Pride week. Susanne Norman and Mona Glans, who in their everyday lives are airport directors at Swedavia, will be performing the marriage ceremonies.
Differences are enriching
Since 2011, Swedavia has taken part in Pride festivals around Sweden in order to support the work to ensure everyone's equal rights and value.
Contest
Don't miss our Instagram contest where you can win an exclusive Pride bag.

Each year, the Scandinavian Gay & Lesbian Chamber of Commerce (SGLCC) ranks companies based on a large number of criteria. Swedavia topped the list in the organisation's 2017 survey and was named Winner of the 2017 SGLCC Diversity Ranking, for the following reason:
"Over the years, Swedavia has shown deep commitment to diversity throughout its organisation as well as the strength to push equality to the next level. Swedavia should stand proud as an example for others to follow."
"At Swedavia we are active on a number of issues and in different forums in order to create a welcoming company from an LGBTQ perspective and from other perspectives," says Tove Möller, who is in charge of diversity and social sustainability at Swedavia. "I believe that the work with our diversity group and our participation in the Pride festival have contributed both to our visibility and to people's appreciation for our efforts."
Say yes to the one you love - get married or renew your vows with us!
Welcome to our drop-in weddings during Stockholm Pride.
Where and when? July 31–August 1, 16:00–19:00 p.m. and August 2, 14:00–19:00 in Pride Park at Östermalm IP
Bring along your consideration of no impediments and a valid ID.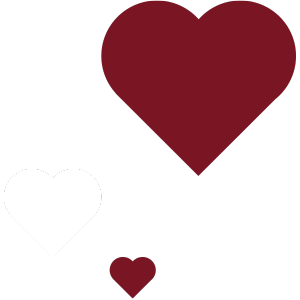 Compete for an exclusive Pride bag
Take part in the competition for our exclusive Pride bag! The competition, which will be held on Instagram, will begin July 31 and end August 3. Keep an eye on our Instagram feed.
Rules:
Take a picture/video when you sing karaoke in Swedavia's tent in Pride Park at Stockholm Pride
Tag the picture/video with #Swedaviapride (please note: your profile must be open so that your contribution can be seen)
The jury, which consists of representatives from Swedavia, will name the winner during the period August 6-19. The winner will be contacted via Instagram. Keep an eye out for our Instagram flow @swedavia.