Swedavia owns, operates and develops a network of ten Swedish airports. During 2015, 37,6 million passangers travelled to and from Swedavia's airports – Stockholm Arlanda Airport and Göteborg Landvetter Airport having the most passengers.
Swedavia owns and operates the 10 largest airports in Sweden
Swedavia owns, operates and develops a network of ten Swedish airports. During 2018, approx 42 million passangers travelled to and from Swedavia's airports – Stockholm Arlanda Airport and Göteborg Landvetter Airport having the most passengers.
Intercontinental scheduled traffic
In percentage terms, intercontinental scheduled traffic accounted for a large increase during the last years. Stockholm Arlanda Airport has since 2013 launched new non-stop routes to for instance Hongkong, Bangkok, Dubai, Las Vegas, Los Angeles, New York, San Francisco, Fort Lauderdale, Tel Aviv, Casablanca, Shanghai, New Dehli och Teheran. Essentially all routes, which represent major investments by the airlines flying them, showed good growth.
Also domestically, there was good growth in passenger volume,and Swedish domestic volume is now on the same level as in the early 2000s. All of Swedavia's airports have at least two carriers operating there, which helps increase competition and provide more options.
Swedavia's ten airports 2018
Kiruna Airport, 276 516 passengers 
Luleå Airport, 1,2 million passengers 
Umeå Airport, 1,0 million passengers
Åre Östersund Airport, 511 986 passengers 
Stockholm Arlanda Airport, 26,8 million passengers 
Bromma Stockholm Airport, 2,5 million passengers 
Göteborg Landvetter Airport, 6,8 million passengers 
Visby Airport, 467 857 passengers 
Ronneby Airport,  223 984 passengers 
Malmö Airport, 2,1 million passengers 
Economy
Sweden has a healthy economy, with rising GDP and low inflation. It also has relatively low unemployment and small income gaps compared to many other countries. Sweden is strongly driven by exports and is ranked among the ten most competitive countries in the world. Today it is one of 13 countries with a AAA credit rating.
Business activity
Sweden has a fairly broad business profile with major operations linked to natural resources, telecommunications and the auto and pharmaceutical industries. Global companies like Volvo, H&M and SKF were mentioned earlier, and the list can be expanded to include companies that founded and maintain large operations in Sweden – such as SCA, Sandvik, SSAB, IKEA,  Scania and Electrolux. A large percentage of Swedish business activity is privately owned. 
Tourism
In recent years, Sweden has had good growth in the number of bed-nights for international visitors. The rate of growth is higher than in Europe and the world overall, increasing more than 100 percent over the past few years. 
Stockholm has a strong, stable economy with a steady rise in tourism and is one of the ten fastest growing destinations in Europe. Stockholm is the centre of Scandinavia and has the most corporate main offices compared to its neighbouring countries.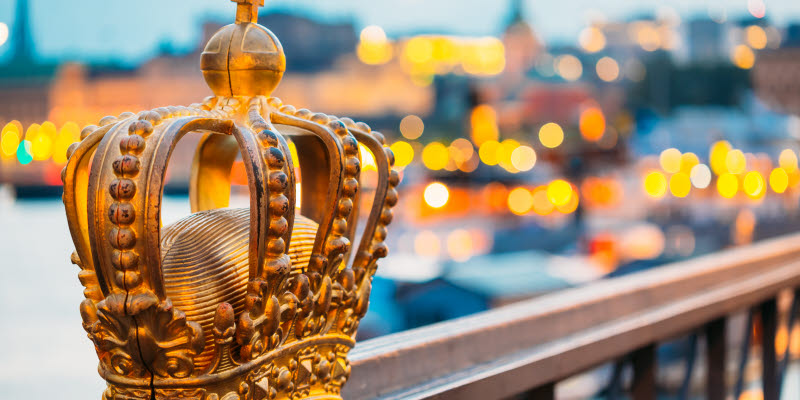 Stockholm is located on the east coast of Sweden. It is in the north but at the same time equidistant from the growing economies of Asia, the Middle East and North America. The geographic location of the city means that it is not just well situated relative to other countries but that it also has four seasons – each quite different but wonderful in its way
Economy
The county of Stockholm has one of the highest gross regional products (GRP) per capita in Europe. Of the 272 regions in Europe, the county of Stockholm is in eighth place. Stockholm's GRP per capita is 73 percent higher than the EU average.
In the county of Stockholm, real estate, retail trade and manufacturing are the industries that contribute most to the county's GRP. After that come financial services, corporate services and health care. 
Business activity
Stockholm is a centre for new enterprises, with over 21,000 companies starting up there each year. A little more than 20 percent of all companies in Sweden, or just over 285,000, are located in Stockholm. They employ almost 1,100,000 people.
Most employees in the county are employed in the private sector in medium-sized or large companies (with over 200 employees). That involves a total of over 500,000 people.
Tourism
Stockholm is the capital of Sweden, with 700 years of history, attracting visitors from around the globe. The number of bed nights have increased with close to 60 percent during the last 10 years.
Stockholm is at the center of the tourism industry in Sweden with close to 11 million overnight stays in commercial establishments. Three out of ten foreign visitors choose to locate their nights here.
Stockholm is ranked number 22 of the 44 biggest cities in the world in terms of the numbers of congress delegates attending association meetings. One reason is that Stockholm has excellent capacity for meetings and conventions. It is home to Stockholmsmässan, northern Europe's largest convention facility, the Stockholm City Conference Centre, Kistamässan, the Brewery and Stockholm Waterfront Congress Centre with its spectacular architecture in the heart of Stockholm.
Swedavia's airports in the Stockholm region 2017
Stockholm Arlanda Airport
The leading Airport in Scandinavia 
26.8 million passengers 
About 17,500 employees at and in the vicinity of the airport
Bromma Stockholm Airport
Stockholm's city airport 
2.5 million passengers 
About 1,500 employees in some 30 companies
Gothenburg and the west coast
Gothenburg is the largest city on the west coast of Sweden and the second largest city in the country. Gothenburg is the leading export city in Scandinavia given the large number of major companies with operations in the region. The city has an attractive city centre, a wonderful coastline and beautiful greenery both in the city centre and beyond.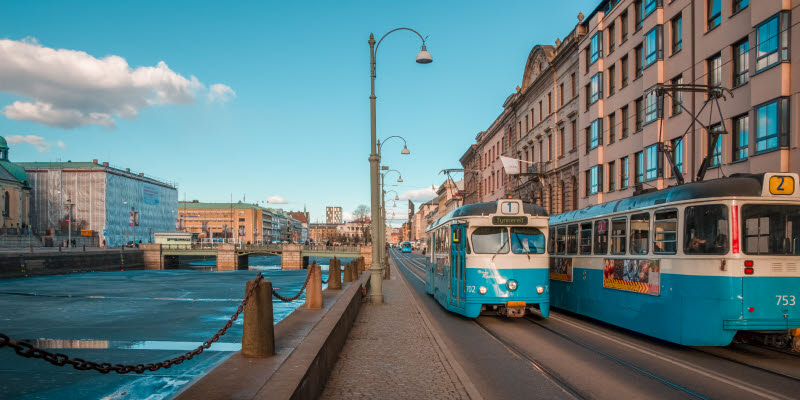 Economy
Gothenburg has the strongest engineering sector in Scandinavia thanks to Chalmers Institute of Technology, which is located in the heart of the city and has 11,000 students a year. The Gothenburg region is also the leading export region in Scandinavia, which means an important role for the city's airport and harbour. Gothenburg, like Sweden as a whole, has a healthy economy, with the creation of new jobs, while the number of lay-off notices is on the decline.
Business activity
Gothenburg is a shipping and industrial city and a hub for creative innovations spearheaded by Lindholmen Science Center. Major innovative companies are also located in the city. For instance, Volvo, SKF, SCA and Ericsson have their main offices in Gothenburg. A number of other internationally prominent companies in marketing, architecture, web design and film special effects also have their offices here.
Tourism
Gothenburg is growing as a tourist city, and the capacity for bed-nights has expanded each year over the past ten years, with total growth of 30 percent. Because Gothenburg is located on the coast, the large number of gourmet restaurants, many specialising in seafood, attract tourists to the city. There are four restaurants with Michelin stars.
Liseberg, the biggest amusement park in the Nordic countries, is located in Gothenburg and attracts some three million visitors each year. The city is also known for holding major concerts and events.
Göteborg Landvetter Airport 2018
West Swedens international airport
6.8 million passengers 
Just over 90 international destinations
About 3,500 employees in some 100 companies
Gothenburg and western Sweden are growing that places demands on increased access. We are therefore developing: expansion of the terminals, railway links, hotels, Airport City. This will create 10,000 new jobs
The nature in northern Sweden is special, with many lakes and waterways as well as numerous forests. Tourism is one of the most important industries here, and the number of international visitors is on the rise.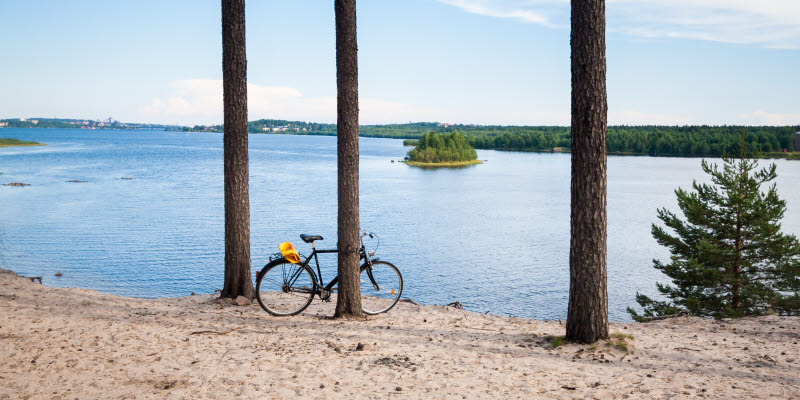 Northern Sweden is known for its nature and climate, its light and darkness. There is also something special about the water in these parts of Sweden. The water along the coast meets land and sandy beaches, which allows for swimming. The water in the inland lakes and rivers is perfect for fishing, while the water up in the mountains is at times clean enough to drink.
Umeå, Luleå and Östersund are among the cities where international companies have their headquarters, but tourism is one of the most important industries here.
Economy
Many of Sweden's basic industries are located in the northern parts of the country. Forests are widespread in the region, and the area is rich in natural resources; for instance, mines in northern Sweden account for the majority of the EU's ore production. A large number of people work with the extraction and processing of natural resources, but since tourism and the experience industry are also large and growing in these regions, many people are also employed in the service sector.
Education in the region has expanded considerably. Both Umeå and Luleå have large universities while Luleå University of Technology is largely focused on technology, with a number of engineering degree programmes and cutting-edge research.
Business activity
Companies such as Volvo, SCA, ABB, LKAB, SSAB, Komatsu and Bosch have large operations in the region; they have many offices outside Sweden and a number of trading partners around the world. It is interesting to note that Facebook built its first computer centre outside the US in Luleå, largely due to its somewhat colder climate.
Östersund is growing not just through tourism. Companies that manufacture goods connected to the area's biggest tourist attractions such as Woolpower (wool clothing), Lundhags (wilderness clothing), Hilleberg (tents) and Trangia (cooking equipment for outdoor living), are increasing in both number and size.
Tourism
The whole of northern Sweden is a strong attraction in both the winter and summer. The largest numbers of visitors come from the other Nordic countries or Sweden's closest continental neighbours – Germany, the Netherlands, Britain and Russia. International tourism is growing throughout the region and has done so for the past few years.
Popular destinations attracting visitors to the region are the ski town of Åre, the NorrlandsOperan performance centre in Umeå (75,000) and the Icehotel in Norrbotten (50,000).  
Swedavia's airports in Northern Sweden 2017
Umeå Airport
The leading airport in the province of Västerbotten with the easiest way to get to Stockholm and the rest of the world 
1,0 million passengers 
11 international destinations
About 500 employees in some 15 companies
Åre Östersund Airport
The province of Jämtland's gateway to the world and the world's gateway to the mountains of northern Sweden
511,986 passengers 
Over 11 destinations
Just over 100 employees in some 10 companies
Luleå Airport
Northern Sweden's largest airport with good access to Stockholm and the world
1,2 million passengers 
15 internationel destinations
About 200 employees in some 25 companies
Kiruna Airport
The main airport in the region, the gateway to the world and the world's gateway to the Scandinavian Arctic
276,516 passengers 
3 international destinations
Just over 100 employees in some 40 companies
The regions of Scania and Blekinge in southern Sweden have more than 500 kilometres of varying coastline, from thin sand to big rock formations. The nature further inland varies between large forests, open fields of rapeseed and steep clusters of rocks. Thanks to its proximity and access to the European continent, the city has a strong international presence and offers an international pulse to its inhabitants and visitors.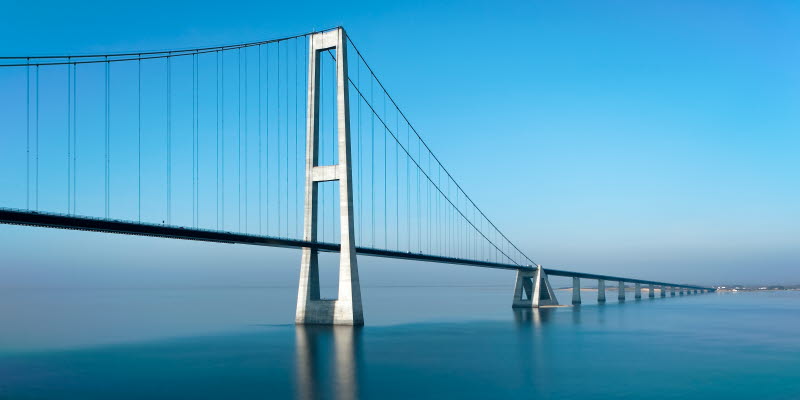 Malmö is the largest city in the region as well as the city of the future if one is to rely on population statistics. The number of inhabitants in Malmö has increased for 30 years in a row, and forecasts through 2020 indicate the city will continue to grow and at a higher rate than Sweden overall. This increase will come mainly from births and the migration of young people, the result being that almost 50 percent of Malmö's population today is under the age of 35.
Economy
Scania and Blekinge together form a region known for its many institutions of higher education, which serve 100,000 students and researchers a year. Malmö is also part of the Öresund region, together with cities like Lund, Helsingborg and Copenhagen, which accounts for 26 percent of the total gross domestic product of Sweden and Denmark. Malmö has received a AAA credit rating from the US ratings institute Standard & Poor's as a result of its stable growth.
Southern Sweden is a region with many small business, which in Malmö has led to an average growth of seven businesses a day throughout the year.
Business activity
The region is knowledge-intensive, with only 7 percent of the population working in manufacturing, and there is a high concentration of IT and telecommunications companies. The science parks Ideon in Lund and Medeon in Malmö house some 300 companies, many of which are in IT and telecom. Lund is also the home of companies like ST-Ericsson, Sony Mobile and Axis Communications.
Tourism
In Malmö, there were a total of 1,480,000 commercial overnight stays at hotels, hostels and campsites in 2017. In addition to these commercial overnight stays, there were a large number of overnight stays with family and friends.  
The total number of guest-nights increased by 03 percent compared with the same period in 2016.
Swedavia's airports in Southern Sweden 2018
Malmö Airport
Challenger in the Öresund region, with fast, smooth flows
2.1 million passengers 
Nearly 50 international destinations
About 1,500 employees in some 50 companies
Ronneby Airport
Southeast Sweden's largest airport and the smoothest way to get to  Stockholm
223,984 passengers 
Just over 70 employees in some 10 companies
The island of Gotland is part of Sweden and home to 58,000 people. Known for its unusual natural landscape, which is quite different from that found elsewhere in the Nordic countries, the island is made of limestone and supports different flora and fauna, some found only in Gotland. The coastline around the island varies, but the most characteristic feature is probably the karstic rock formations known as rauks.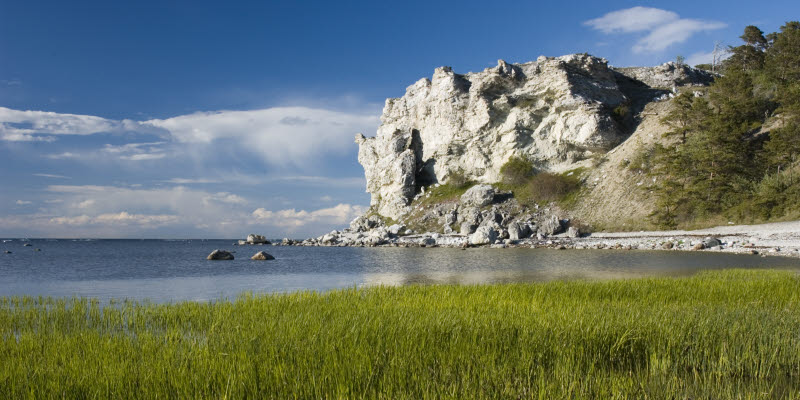 Visby, the main town, is well known for its medieval setting, the 3.4 km wall surrounding the town, its narrow alleys and numerous medieval churches. In 1995 Visby was added to the list of UNESCO world heritage sites. As a result of this and because Gotland is the sunniest region in Sweden, the island has become a popular tourist destination.
Economy
As a rather small island located about 45 minutes by air from the Swedish mainland, Gotland is not an ideal place for larger industries. However, the people living here are very business-minded. On average, one out of eight people is a business owner, most often in tourism or agriculture. The focus of business here, apart from tourism and agricultural industries, is rock and cement, with limestone playing a key role.
Business Activity
Visby has a large number of restaurants and bars open year-round relative to the number of inhabitants. In addition, the number of restaurants and bars more than doubles in the summer, the main season for tourism.
Gotland has become a popular location for events, conferences and congresses. In the heart of Visby is Wisby Strand, nominated as the number one conference centre in Sweden for offering an "inspiring meeting environment".
Tourism
Tourism is a very important industry for Gotland and Visby, and it has grown continuously over the past few centuries. The number of guest-nights spent on the island of Gotland is almost seventeen times greater than the number of residents – 976,797 in 2017.
Visitors are fairly evenly divided between business and leisure travellers, and the tourism industry is growing by 40,000 visitors a year.
Nature, water and sunshine are the main reasons for leisure tourism in Gotland, along with the cultural attractions of medieval Visby.
Visby Airport 2018
Gotland's airport and the fastest way to get to and from the island
467,857 passengers 
Just over 50 employees in some 15 companies
Swedes give high priority to travel. And there is a demand for non-stop charter flights from Swedavia's regional airports.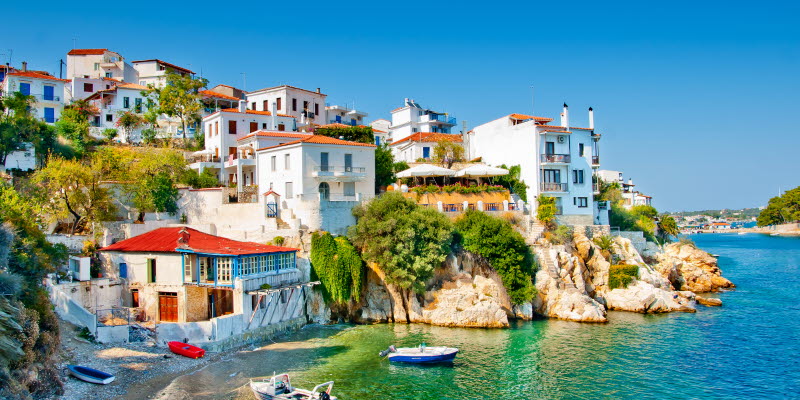 The destinations on offer at the airport are critical to the traveller's choice of departure airports. Developing and expanding destinations can therefore attract more passengers to Swedavia's airports.
However, this is true not only of charter travellers but also of leisure travellers who have not taken a package tour and/or charter trip over the past few years. City breaks and sun/beach holidays arranged by the travellers themselves are, along with charter trips, the most popular forms of travel. In that area too, there is great demand for a larger range of destinations on offer.
The choice of destinations is the greatest challenge for many of Swedavia's regional airports. The exceptions are Umeå and Malmö, where the level of satisfaction with destinations there is rather high.
According to the survey, the most important things in terms of charter travel are:
Guaranteed sun and warm weather and the fact that the destination is safe and secure are important to the charter travel group.
There is clearly the greatest demand for week-long holidays. The autumn is when most people prefer to travel, and charter arrangements that only include breakfast are what most people preferred. However, all-inclusive packages are also popular.
Greece and Thailand are the most popular travel destinations. But many people also want to visit Spain, especially Majorca and the Canary Islands, as well as Italy and Turkey.
London is by far the destination with the greatest demand when it comes to city weekend break packages