Sweden is the largest air cargo market in Scandinavia, with some 300,000 tonnes in annual air cargo tonnage.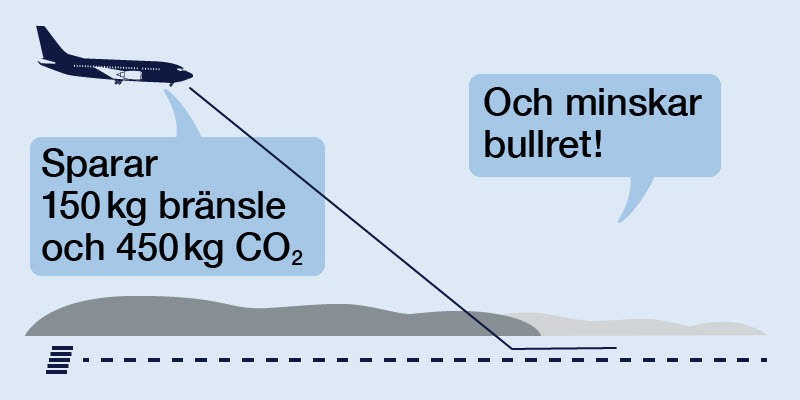 Scandinavia's largest air cargo market
Sweden is the largest air cargo market in Scandinavia, with some 300,000 tonnes in annual air cargo tonnage.
Sweden is such a large air cargo market because of the country's strong export industry. About 50 per cent of Sweden's GDP today is linked to exports, almost twice the global average. Sweden is centrally located in Scandinavia and has the capacity and competence in infrastructure and cargo and apron handling.
Air cargo
About 40-50 per cent of this air cargo tonnage is transported by lorry to and from airports in Europe, where the goods are placed on aircraft. This presents opportunities to develop air cargo at Swedavia's airports since these volumes cannot be flown directly from Sweden due to the limited range of carriers available.
A limited number of airports in Sweden can receive heavy cargo aircraft. Three of Swedavia's ten airports today have extensive air cargo operations and heavy cargo air service: Stockholm Arlanda Airport, Göteborg Landvetter Airport and Malmö Airport. Luleå Airport also has capacity but currently has no scheduled air cargo operator.
There are a fairly large number of air cargo operators at Swedavia's airports today. Examples are Korean Air, Turkish Airlines, Air Bridge Cargo, UPS, DHL, TNT and FedEx.
Swedavia is a world leader in developing airports with the least possible environmental impact.
Stockholm Arlanda Airport
Stockholm Arlanda Airport is the Swedish airport with the most cargo air service. The airport is located where most Swedish export companies have operations and is well situated geographically in Scandinavia, so it can also serve the markets in Norway and Finland. Most Swedish shipping agents have their main offices here.
Göteborg Landvetter Airport
The airport has a perfect location in a region with many major technology companies, a good balance between exports and imports, and proximity to Gothenburg Harbour, the largest harbour in Scandinavia. It is close to both Denmark and Norway and its salmon export industry.
Malmö Airport
The airport is located near Copenhagen and can provide faster, less costly cargo handling. Malmö Airport has the flexibility and personal service of a small airport. Large quantities of goods pass Malmö on their way to/from continental Europe. The region is known, among other things, for its major investments in research projects.
Luleå Airport
A large percentage of salmon exports from northern Norway passes Luleå on their way south. Salmon exporters are looking for a long-term air solution in the north and have shown great interest in Luleå Airport. It is the only airport in the north with the runway capacity, competence and equipment to handle a B747F.