The aviation market and trends
Like almost everything else, the aviation market is affected by the major trends of globalisation, urbanisation and digitisation. They affect the conditions for growth and development, but also how we dress, eat and travel.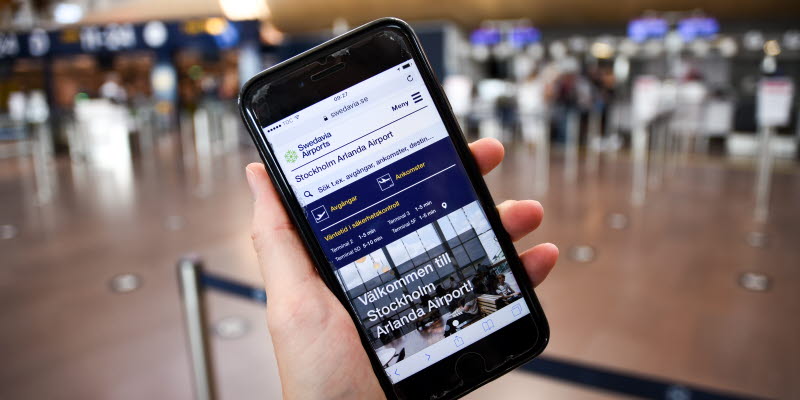 Swedavia conducts trend analyses with a time horizon of 3–5 years. These surveys indicate that there will be one billion more people on the planet in 2030. We are healthier and living even longer, while prosperity is on the rise, which leads to increased consumption – and the desire to travel is an increasingly strong driver. According to EU forecasts, demand for air travel will increase 50 per cent by 2035, while airport capacity will only increase 35 per cent. In large parts of Europe, there is already a capacity shortage and all major airports are working with expansion plans. The winners of the future are the airports that can offer the capacity that is demanded.
Airlines must quickly adapt to passengers' travel patterns and behaviours
A major challenge is reducing the environmental impact of air travel. Continued technological advances, which enable shorter waiting times, fuel-efficient engines and better approach routes, together with increased use of bio fuel, are important elements. Meanwhile, the air travel market is subject to intense competition. There are few airlines with high profitability. This means they must quickly adapt to changes in travel patterns and behaviours. Today's passengers, like those in the future, are impatient, fickle and hard to predict, which is a challenge for both airlines and airports.
Increasingly more automated services are taking over human tasks
The rapid rise in digitisation, with 5G networks enabling increased use of virtual reality (VR) and augmented reality (AR) solutions, is having a major impact on how we interact with one another. Automated computer systems are taking over human tasks while robots are getting better and more efficient, whether that involves parking cars, loading baggage or serving as digital assistants, helping passengers find their way around the airport.
Short-term effects of turmoil around the world in the air travel industry
The world can sometimes be uncertain, but history shows that although the air travel industry is affected by turmoil around the world, the effects are usually short-term. During its existence, the industry has survived global recessions, terrorist attacks and skyrocketing oil prices while at the same time growing faster than the global economy.
Download the full Annual and Sustainability Report 2017, PDF