Strategic focus on sustainable development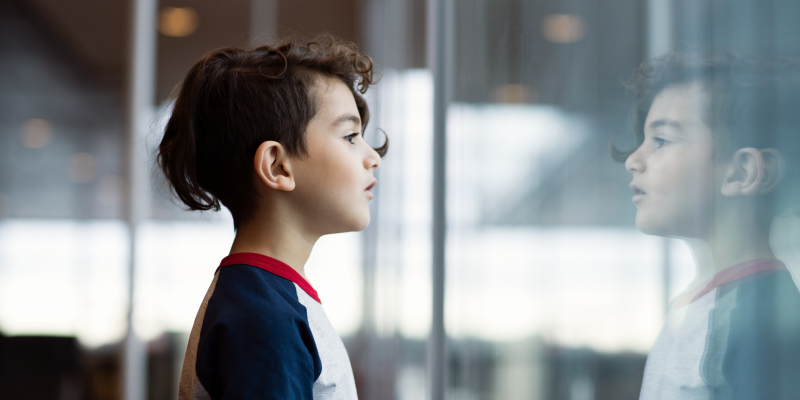 When expectations of good sustainability work increase, those companies that have made the greatest progress in this work have a crucial competitive advantage. Swedavia is developing the airports of the future. They shall enable meetings and access that will create growth in the decades ahead. Economic, social and environmental sustainability are thus always essential conditions. Swedavia's sustainability wheel illustrates the company's strategic focus, in which these three sustainability dimensions are linked to the customer perspective. For each dimension, there are concrete targets which are broken down in day-to-day operations.
1. How we create value
Swedavia provides a combination of infrastructure and services, under its own management and in collaboration with partners and tenants, and in that way connects Sweden together and connects Sweden with the rest of the world. Access creates value in the form of business opportunities, jobs, exchanges and diversity for countries, organisations, companies and individuals. For its owner, the Swedish State, Swedavia creates economic value by running operations based on solid business principles that generate a return on the capital invested as well as through higher tax revenue.
2. Swedavia's materiality analysis
Swedavia creates value by meeting and satisfying the needs of its stakeholders, those that affect or are affected by its operations. Along with customers, this includes the owner, employees, suppliers, political decision-makers, non-governmental organisations and society in general – regionally and locally in the form of the airports' neighbours. To understand what value-creating factors – material topics – are most important to its stakeholders, Swedavia maintains a continuous dialogue with them and conducts materiality analyses in which different material topics are ranked. This materiality analysis, together with trend, market and customer analyses, constitutes the basis for the company's objectives, targets and strategies. The most recent analysis was carried out in 2016, with the company then giving priority to 13 different material topics for the continued work.
3. Value creation through dialogue
In order to meet its stakeholders' expectations, Swedavia has grouped its 13 material topics under the four areas in its sustainability wheel – customer, environment, economy and social responsibility. Each material topic has goals, governing documents and a clear assignment of responsibilities. They range across a broad field, from customer satisfaction, digitisation and automation to the company's offering, environmental impact, employee engagement and health and safety. The trend for each material topic is monitored on a quarterly basis, and the targets constitute the starting point of the annual business plan process.
4. Targets
Swedavia's sustainability targets, based on the materiality analysis, guide operations. Three of them – satisfied customers, engaged leaders and employees, and the zero target for carbon dioxide emissions – have been set by Swedavia. The company's owner, the Swedish State, has also set targets/indicators for Swedavia's task, which are return on operating capital, number of passengers who fly domestically as well as internationally, carbon footprint and number of accidents. The owner has also set economic targets for capital structure, profitability and dividends.
In 2017, Swedavia had 75 per cent satisfied customers, four per cent below the target of 79 per cent; the target for 2025 is 85 per cent. The percentage of engaged leaders and employees was 67 per cent, and the target set for 2020 is 75 per cent. Return on operating capital, as a result of increased investments, increased to 5.1 per cent; the target is a six per cent annual return. Emissions of fossil carbon dioxide from the company's own operations totalled 1.9 kilotonnes; the target for 2020 is zero emissions.
5. Strategies
Swedavia has chosen five strategies – Operational Excellence, Commercial Excellence, Increased Capacity, Engaging Culture and Responsibility for Society and People ­– which make the company's focus areas concrete through 2025. The intention is for the five strategies, combined, to meet the whole set of targets, not just individual ones. There are 20 initiatives linked to the strategies which are each a collection of activities to be carried out. The initiatives involve, among other aspects, improved flows and processes, new business and revenue models, increased cost-effectiveness, development programmes and investments to enhance capacity, an inclusive and involving culture, climate-smart energy solutions and clearly defined business ethics.
Download the full Annual and Sustainability Report 2017, PDF