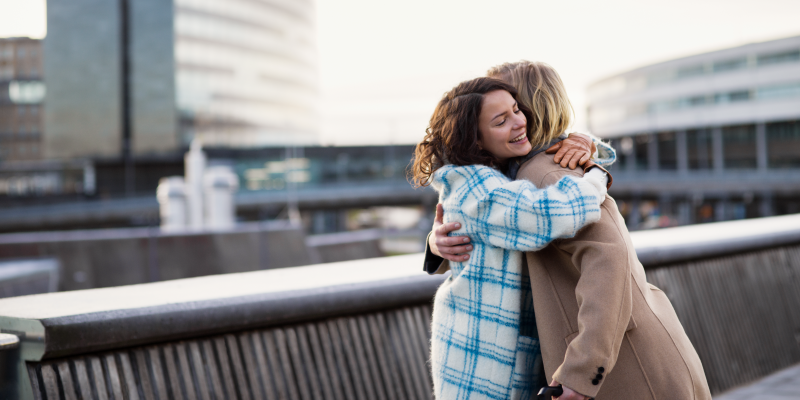 1. Customer
With a focus on the customer
Capacity and direct routes are a major issue for the world's airports. The more direct routes and higher capacity there are, the better growth prospects are. Demand for air travel is growing faster than capacity expansion, and today almost every major European airport is expanding to meet these needs. In the Nordic countries, competition between the airports is fierce, and in 2017 Stockholm Arlanda Airport had the fastest growth in passenger volume. Leisure travel saw the greatest increase, and the strongest growth was in international destinations.
An important factor in customer satisfaction is that aircraft depart on time, so Swedavia uses punctuality as a target for its own capacity. In 2017, Swedavia had overall punctuality of 79.6 per cent, somewhat lower than in 2016. Swedavia also measures customer satisfaction, and satisfaction for passengers in 2017 was 75 per cent, a decrease from 77 per cent in 2016. For airlines, the corresponding figure was 26 per cent, compared to 62 per cent in 2015. Swedavia's view is that this decrease in customer satisfaction is a result of the capacity challenge, which creates crowding both on the runways and in the terminals.
2. Economy
Sustainable economic development
In 2017, seven of Swedavia's ten airports set passenger growth records. Growth is beneficial since it generates revenue but also entails strains on the infrastructure and organisation. Therefore, over the next decade, Swedavia will carry out investments in both infrastructure and efficient processes at all of its airports. This is enabled by Swedavia's stable operations and good cash flow.
Strongest growth at Stockholm Arlanda
The strongest growth was at Stockholm Arlanda, which handled nearly 27 million passengers in 2017, with a peak of more than 100,000 passengers on May 24 for the UEFA Europa League final. Göteborg Landvetter, celebrating its 40th anniversary, reported nearly seven million passengers, and Bromma Stockholm had 2.5 million, mostly business travellers. Among the regional airports, Kiruna Airport had the strongest growth, but Visby and Ronneby also had high growth figures.
Commercial operations at the airports are increasingly important for Swedavia's investment capacity, as are real estate deals. There are large-scale expansion plans in that area both at Stockholm Arlanda and Göteborg Landvetter, including new hotels and commercial properties.
3. Environmental concern
The path to its zero emission target
Swedavia's top priority environmental target is no emissions of fossil carbon dioxide from its own operations after 2020. Ronneby Airport achieved this target as early as in 2016, while Luleå Airport and Åre Östersund Airport are expected to do so in 2019. So far, Swedavia has reduced its emissions 84 per cent since 2005.
Switch to renewable fuels needed
Swedavia's vehicles account for 95 per cent of its own carbon dioxide emissions so a switch to renewable fuels is necessary to achieve the zero target set. All of Swedavia's airports are already certified at the highest level of Airport Carbon Accreditation's standards for the climate work of airports. Swedavia also strives to help the air travel industry as a whole to reduce its environmental impact. One of the most important activities in this area is the work for a switch to bio aviation fuel. Swedavia is working together with the Fly Green Fund and the Nordic Initiative for Sustainable Aviation (NISA) to find a solution to enable an effective supply. In 2017, the company received an award for its procurement of bio aviation fuel corresponding to the amount used for the company's own air travel on official business.
4. Social responsibility
Safety and security
For Swedavia, social development is the same as what safety and security are for its passengers, employees and partners. Systematic risk management work and strong values that emphasise engagement, inclusiveness, diversity and development are the basis of this work.
Eight of Swedavia's airports are certified under European Aviation Safety Agency regulations
The work with security involves the prevention of crimes while the work with safety involves the prevention of accidents. During the year, eight of Swedavia's airports were certified under European Aviation Safety Agency regulations. New X-ray equipment and sensors make it easier and faster for passengers to pass through security screening. Since the turn of the 2016–2017, so-called sniffers are used to detect traces of explosive materials. During the year, there were three accidents, none of which was caused by Swedavia's infrastructure or processes.
Swedavia shall reflect the society in which it operates
In Swedavia's operations, many different skills must work together, and the company must be able to recruit and retain talented employees. Swedavia also sees how diversity increases the capability for creativity, innovation and better customer service. In order for Swedavia to reflect the society in which it operates to a greater extent, recruitment guidelines were introduced in 2017 which ensure that recruitment will be carried out in a way that is sustainable and balanced. In 2017, the company's new Engaging Culture strategy was adopted, and the work to further develop employeeship continued. In the annual employee survey, the percentage of engaged leaders and employees increased from 64 to 67 per cent. Absence due to illness fell and at year-end was 4.78 per cent, compared to 5.24 for 2016.
During the year, an extensive project to better structure the work with human rights was launched. It highlighted, among other things, the great challenges to health and the workplace environment in connection with the development projects under way.
Download the full Annual and Sustainability Report 2017, PDF